Drinking tea is a habitual ritual for Indonesians, planted from long time ago. It's a common beverage choice among all ages, gender or socio-economic status. Its various use cases makes it a great choice among all occasions. Drink for your meal? Either mineral water or tea. Afternoon drink? Go with coffee or tea. It's hot outside and you're thirsty? Cold soda or cold tea it is.
Ready to drink tea is a popular choice in Indonesia. Go to a beverage shelf at a minimarket, for example, and you can find variety of choices for RTD Tea, battling for your attention. It comes in various packages, various sizes, and various flavors to choose, catering to a lot of personal preferences.
Snapcart's receipts data shows that RTD Tea shares is one of the highest among all beverages type, excluding mineral water. At 22% shares on average in 2016, RTD Tea market is among the top and a tough one to beat. We further conducted a survey on RTD Tea with roughly around 4,232 respondents, coming from various age, socio economic status, occupation and education. We further group them into the Top 5 Cities (Greater Jakarta, Bandung, Medan, Makassar, and Surabaya) and Other Cities.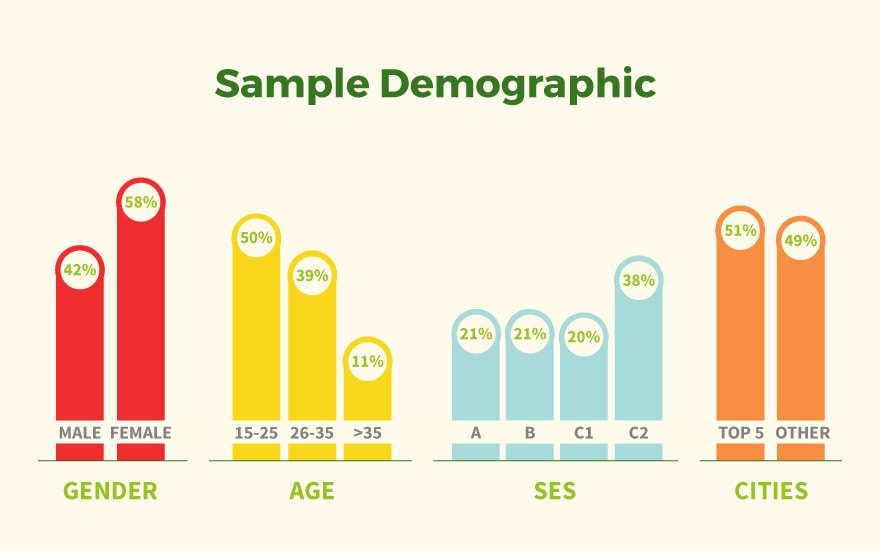 Regular vs Occasional
For the consumption frequency, the respondents are split into 2 types, a frequent RTD Tea drinker which accounts for 56.2% of the respondents, and a non-frequent RTD Tea drinker which accounts for 43.8%. Frequent categorizes in the range between more than once a day to 2-3 times a week. Non-frequent categorizes in the range between once a week to less than once a week. With very few in between, it's either a frequent or a non-frequent drinker, a regular or an occasional.
Most of the frequent drinker claimed that they drink RTD Tea once a day (18.1%) or 2-3 times a week (17%), and the non-frequent drinker mostly claimed that they drink RTD Tea less than once a month (17.4%).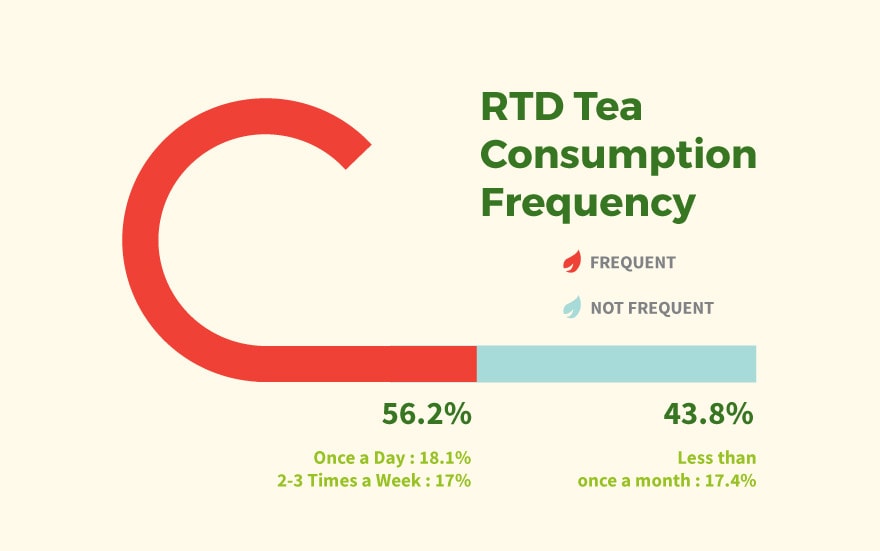 The difference between male and female also apparent in the consumption frequency. While female respondents split almost equally into frequent and non-frequent drinker, the majority of male respondents (63%) are categorized as a frequent drinker. The female frequent drinker usually drinks 2-3 times a week (17,3%), and the non-frequent drinker usually drink less than once per month (19%). The male however, the majority frequent drinker, usually drink once (21%) or more (17%) per day.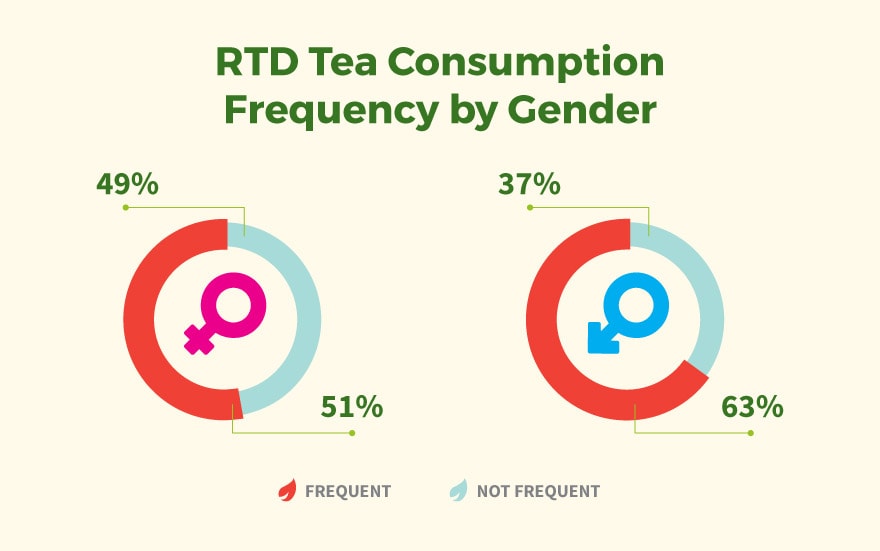 Availability and Taste
"Easy to Find" and "It's Tasty" are the two reasons that stood out when we asked about what's the main reason the respondents chose RTD Tea over other category (except mineral water). Availability is a big factor when people decide on what beverages to buy. "Whatever's available", an easier choice path with less consideration on other factor, becomes a first instinct when people choose a beverage. In the store shelf that shows various types and various brands, RTD Tea that has a great penetration can be more appealing.
Taste also played a big factor. Tea is a familiar taste for Indonesians, so people usually have a general idea of what flavor that they like in their tea. Be it jasmine or green tea, with milk or without, less sugar or not, many options are available in RTD Tea nowadays. If it's tasty enough, it can retain the drinker.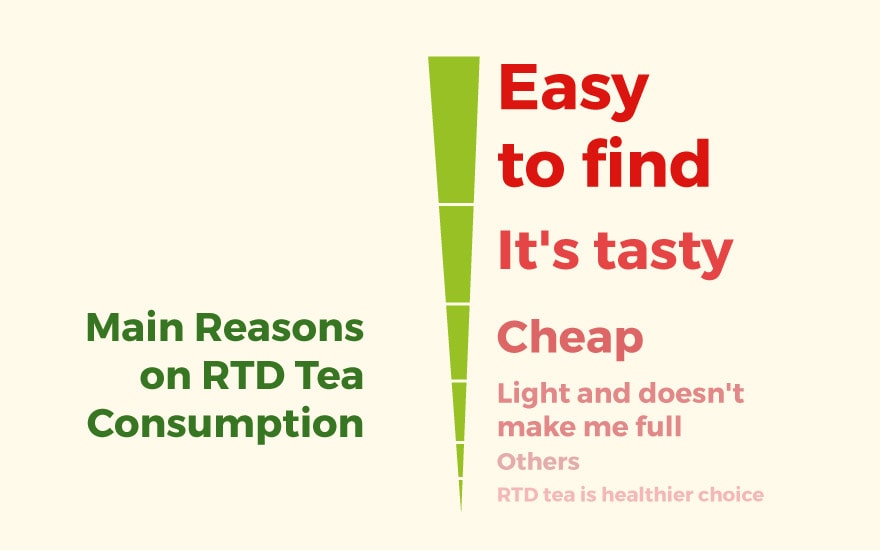 Location, location, location
When we asked where the respondents usually buy RTD Tea, majority chose Minimarket, while Mom and Pop Store came second. This is consistent with their main reason "Easy to Find", since Minimarket penetration in Indonesia is very high and available everywhere (also see Rise of Minimarket article). The types of stores that people can easily find and usually came for small and frequent purchases, can cater to sudden impulse of buying drinks.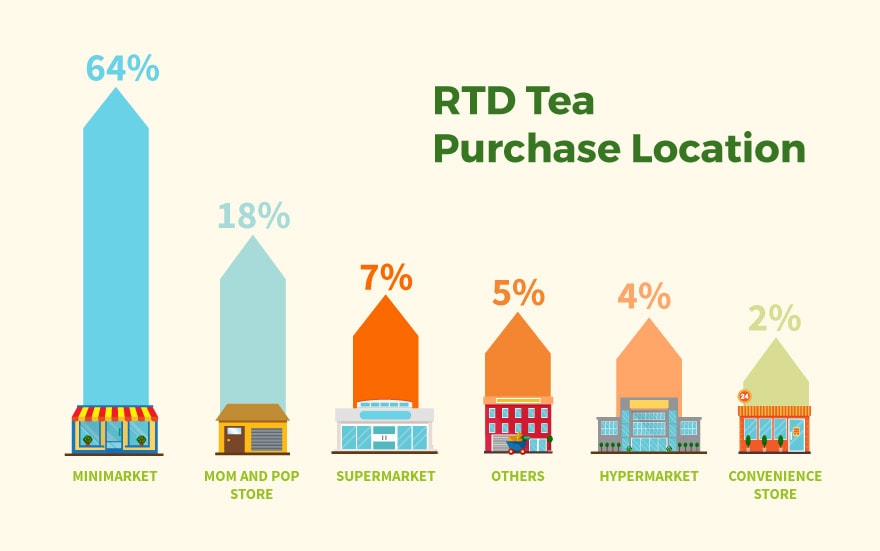 Mind Matters
Competition among RTD Tea brand is high, and capturing people's awareness is always a major goal for RTD Tea companies. While it's considered a new player compared to another brand in the list, Teh Pucuk Harum came on top on the respondent's Top of Mind. Bear in mind that these top 5 brands came from dozens of brands list.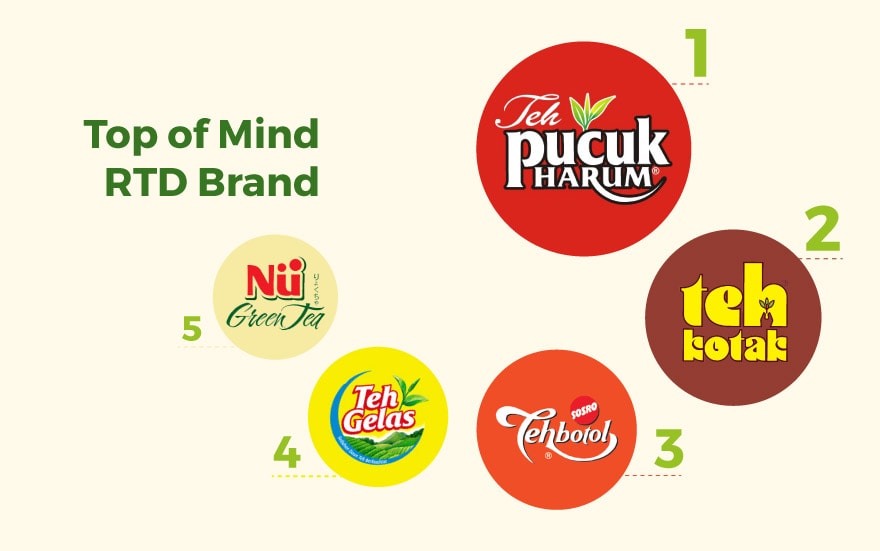 All of the top of mind brands, also appeared in the respondents favorite list. Proving that in this case, the top of mind positively correlate to favoritisms. Teh Pucuk Harum also came out on top in all cities, while Teh Botol, Teh Kotak, and Frestea came in different order based on the cities. Nu Green Tea only appeared in Top 5 Cities, while Teh Gelas only in Other Cities. This could heavily relate to the brand distribution itself.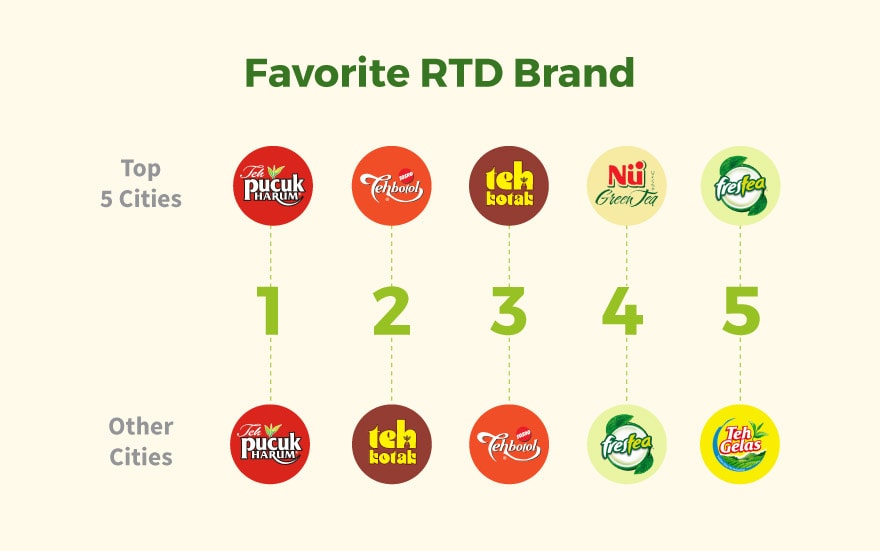 Conclusion
To sum up, RTD Tea has one of the highest share in total beverages (except mineral water) market, with 22% on average in 2016. Typical Indonesian RTD Tea drinker is either a frequent one (usually once a day or 2-3 times a week) or a non-frequent one (less than once a month). Gender also played a role on the frequency, with male falls more into the frequent category. The biggest reason in RTD Tea consumption is "Easy to Find" and "It's Tasty" that related to availability and consumer retention. For the stores format, they usually bought RTD Tea in Minimarket or Mom and Pop stores, the store types that also has a high penetration.
Insights and data are powered by Snapcart, the real time, multi-channel, big data analytics and engagement platform. Based on on receipt data collected between January – December 2016 and user survey (more than 4000 respondents) which held on early January 2017.