Nowadays using loyalty programs to build and maintain customer engagement just simply couldn't cut it anymore. A report published by Marketing Science Institute (MSI) says that despite the huge dollar spending in loyalty programs by US companies, many loyalty programs still perform poorly with outcomes that often resulting in their abolition. This downward trend in loyalty programs might be due to the overexposure of the general customer towards such programs and the saturation of the defition of "loyalty" which has become synonymous with "discounts."
The more you engage with customers the clearer things become and the easier it is to determine what you should be doing.

— John Russel
As a result, many customers are members of multiple loyalty programs and therefore defeats the very nature of what it actually means to be loyal—proven by the same report by MSI saying that the average US households subscribe to 14 different loyalty programs. This shows that engaging customers is still the biggest challenge that companies still face.
Enters Snapcart's Snaptastic where customer engagement and loyalty is all about having fun and playing games. Snaptastic is aimed as a platform for brands to further engage their customers in a unique and more rewarding way. A study by Gartner finds that gamification is an essential element for brands to drive customer marketing and loyalty, and Snaptastic provides just that. This bonus feature game is set to redefine the traditional way for brands to engage with their customers. Through Snaptastic's gamification not only brands can engage with their customers but also gain great insights to their behavior and profile, and retain their loyalty through the unique rewarding system.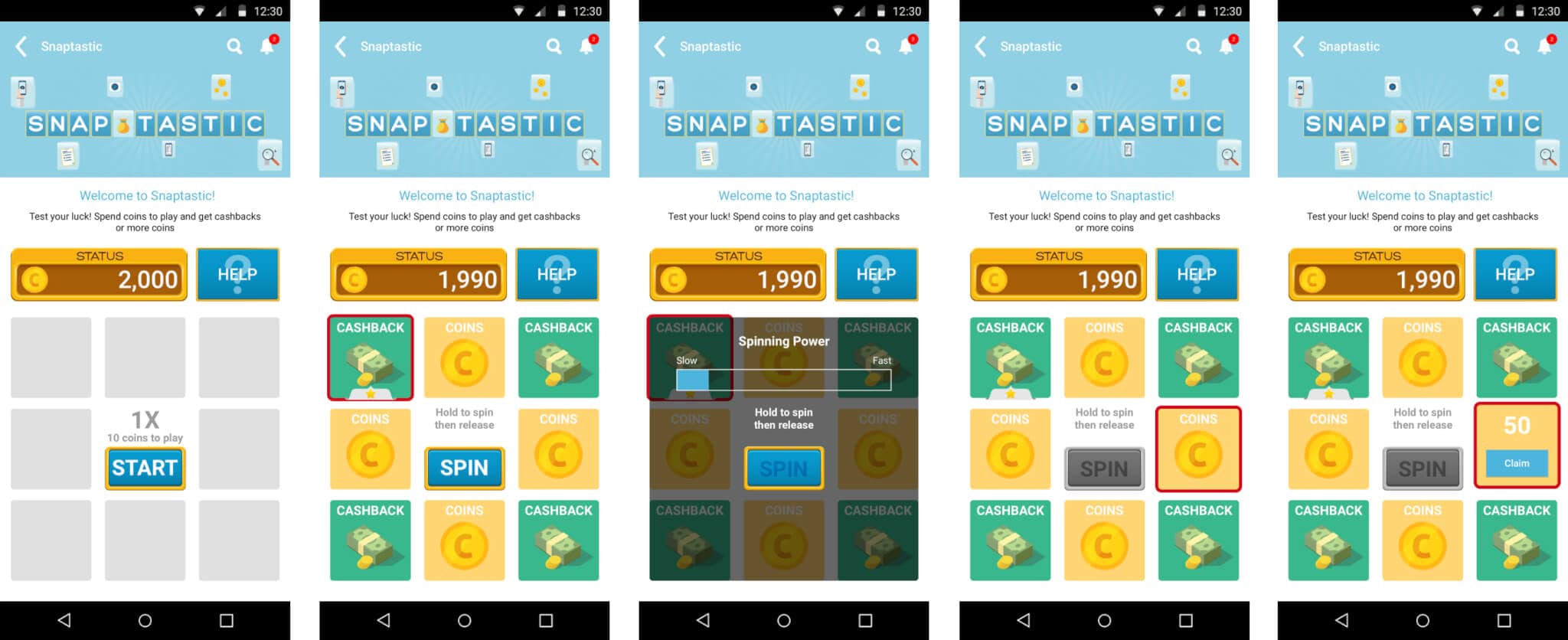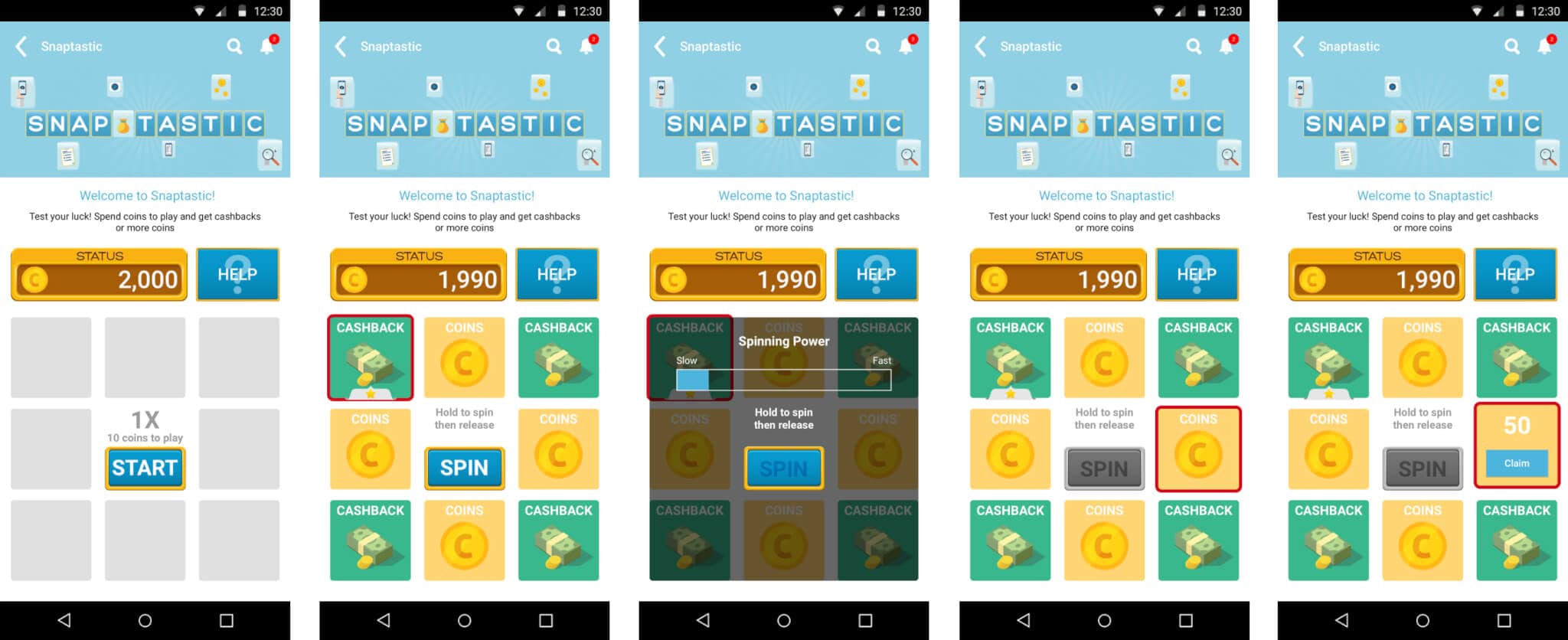 Snaptastic was first introduced as a monthly and weekly lucky draw, which now have been revamped and re-launched as an in-app game taking form akin to the classic wheel-of-fortune where users can win prizes on daily basis. The way Snaptastic work is that users will need to collect Coins in order to play a round of Snaptastic, and in order to collect these Coins, users will have to either snap more receipts or partake in the bonus activities such as filling in Surveys, watch a Video, or join the Selfie challenge. It is through these activities where brands can really engage with their customers in a more rewarding manner all the while gaining more loyalty and great insights into their shopping habits and profile.
Ever since the re-launch the new Snaptastic, which was on 13 September 2016, the game has been played for over 10,000 and 84,000 times in the Philippines and Indonesia, respectively. Also, there have been over 1.1 million Coins distributed within the Snapcart app. In term of rewards, Snapcart in Indonesia is currently working together with one of Southeast Asia's largest e-commerce sites, Lazada.co.id, to provide shopping vouchers as one of Snaptastic prizes.