Whenever 'Ber' month hits the calendar, everyone wears their holiday celebration hats on. It's like a switch that automatically turns on during this season. It's that time of the year again where people say goodbye and thank you for another year of challenges and learning that passed by. A threshold to turn a new leaf to start another 365 days of journey.
It has been a long-standing tradition to spend the holidays at home with the family and wear matching red or green shirts. But are they spending for things other than flight ticket back home? Where do people usually celebrate this holiday? Who spends the most during this season? Snapcart's in-app survey reveals the answer.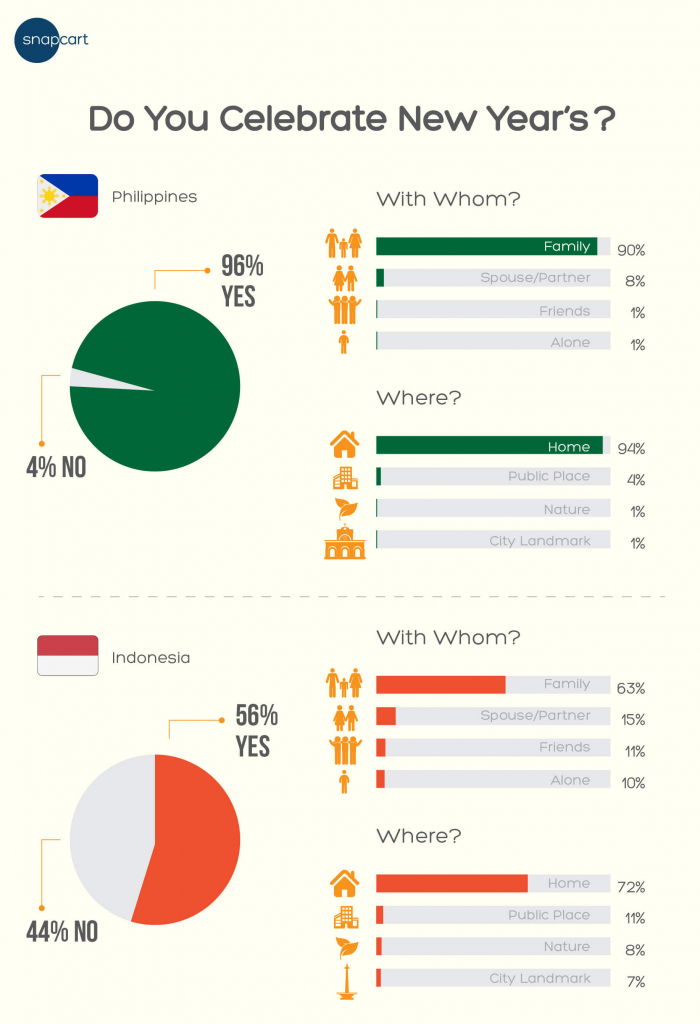 Even though it's quite different in terms of how the country's population celebrate new year's (96% of Filipinos and 56% of Indonesians) both countries agree that year end is best spent with their family as it's the season for family get together and reunion – a typical Asian custom. Although most opt to celebrate New Year's at home, there's a higher preference of welcoming the holiday out of home such as hotels, restaurants, bars, foreign countries, etc., among upscale families.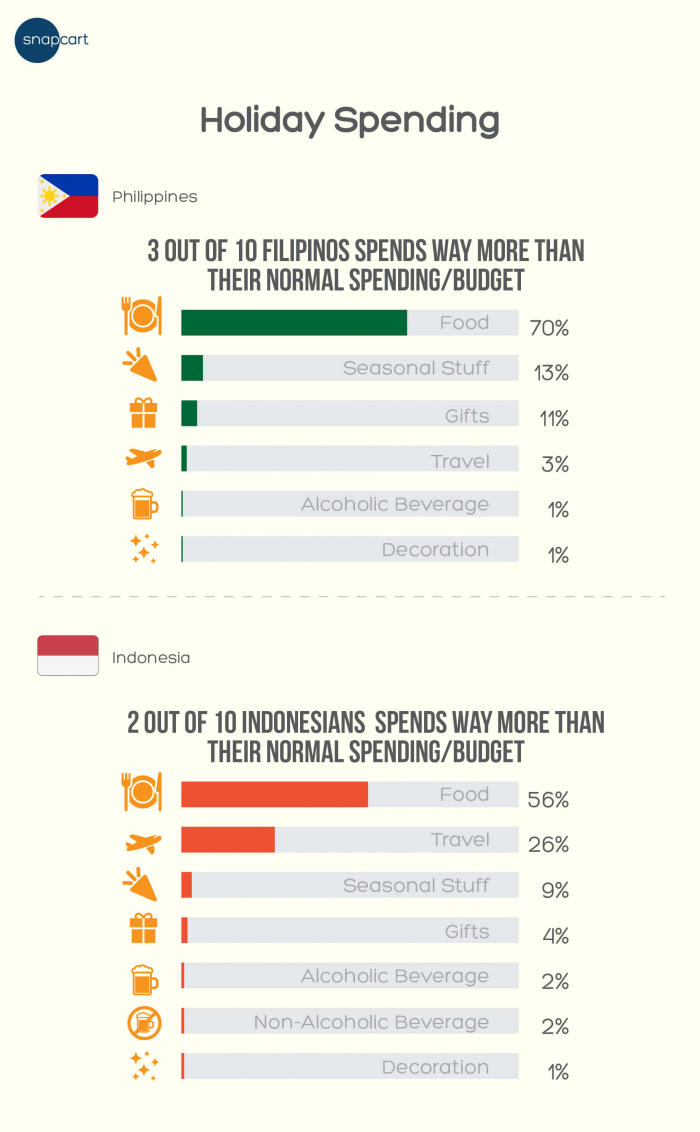 The holiday is also an excuse for people to spend so much for everything. Similar behavior is found between both countries, where around 3 out of 10 Filipinos & 2 out of 10 Indonesians are willing to spend way more than their normal spending (at least 51% more than their normal purchase). Across all life stages, Filipinos spend most on food at 70% dine-ins, takeouts, light meals, etc. Followed by seasonal stuff such as fireworks and trumpets at 13%, and gifts at 11%. Indonesians on the other hand also have food as the highest category spend at 55%, followed by travel spend at 26%, and then seasonal stuff at 9%.
But no matter where people choose to spend their holidays, or how much they spend this season, if they're spending it with their loved ones, it's worth it.