Snapcart Brings Revolutionary Consumer Analytics Services to Singapore with ex-Kantar Managing Director Join Forces
Following a $10 million Series A funding round led by Singapore venture capital Vickers Ventures Partners, and includes investors such as SPH Ventures (formerly SPH Media Fund) and Wavemaker Partners, trailblazing Asian analytics startup Snapcart is expanding its consumer market analytics services to Singapore.
Starting 1 February 2018, shoppers will be able to download the Snapcart app on both IOS and Android, while consumer brands will be able to access the company's data-driven shopper and consumer insights. Snapcart is already active in Indonesia and the Philippines, with over one million downloads globally since its launch in 2015.
Ms. Teresa Condicion, Co-Founder & COO/Data Science at Snapcart, said, "We are launching here to meet the growing demand from clients for a more innovative solution to better understand the Singapore market. It is also a strategic location for us because majority of our regional clients are based here, allowing us to serve them better. In addition, it gives us access to great tech talents to support our continuous Artificial Intelligence (AI) research, in a vibrant start up environment." Ms. Condicion was previously associate director of consumer and market knowledge at Procter & Gamble.
Unlike time-consuming traditional survey methods, Snapcart collect purchase data and gives shoppers cashback for scanning their receipts. These receipts are then processed and analyzed by its proprietary technology, AI-based Optical Character Recognition, to provide real-time analytics to clients and partners.
Strengthening its already formidable industry credentials, Snapcart also announced the appointment of Ms. Soon Lee Lim as Chief Revenue Officer for Asia-Pacific, Mr. Eko Wicaksono as Country Sales & Operations Director for Indonesia and Mr. Raymond Ajon as Country Sales & Operations Director for Philippines. Ms. Soon Lee was formerly Country Head for Kantar Worldpanel Indonesia and Head of Indonesia & Malaysia for YouGov while Mr. Wicaksono and Mr. Ajon were from ABN Impact and Nielsen respectively. Together, the three have more than 50 years of experience in consumer research.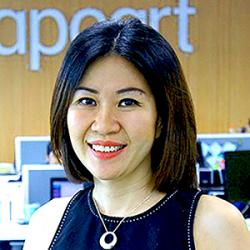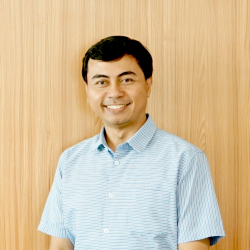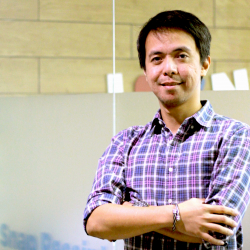 Photo (L-R): Ms. Soon Lee Lim, Chief Revenue Officer for Asia Pacific; Mr. Eko Wicaksono, Country Sales & Operations Director for Indonesia; Mr. Raymond Ajon, Country Sales & Operations Director for Philippines
Ms. Soon Lee said, "I am truly excited about Snapcart's potential to deliver data-driven insights into consumer behavior. In a highly developed market like Singapore, which has savvy and advanced shoppers, I am confident that our product can give customers real value. We are on the front lines of innovation and aim to push the digital frontiers in pursuit of new market opportunities."
Post Test Blog
Market research is an organized effort to gather information about target markets or customers. It is a very important component of business strategy.[1] The term is commonly interchanged with marketing research; however, expert practitioners may wish to draw a distinction, in that marketing research is concerned specifically about marketing processes, while market research is concerned specifically with markets.[2]
Are Big Brands Affecting Correct Brand Ad Recall? A Look into Three Online Christmas Ads in The Philippines
Christmas season is competitive. Multiple brands from different categories are all banking on the same sentiment of giving, sharing, and togetherness. In this regard, Snapcart ran a survey on the latest online Christmas ads from different categories to know which brands stood-out the most. read more →
Living in the Mobile Internet Era: How it Affects our Daily Lives
The internet has certainly revolutionized the way we interact and communicate. We use the internet in almost everything we do – from staying in touch with our family, guiding us when we are lost, to finding us a date. To have a better understanding on how mobile internet affects our daily lives, in August 2018 Snapcart launched a survey for its users in Brazil, Indonesia, Philippines, and Singapore.  read more →
Do You Use Face Wash Regularly?
Smooth skin is not just from good genes but also from good daily habits. According to T: The New York Times Style Magazine, there are 3 main steps for skin-care routine. It starts with cleansing, continues with toning to balance the skin, and moisturizing to hydrate and soften the skin. Thus, washing your face with face wash product read more →
Sign up for more actionable insights
Stay up to date with our latest findings