The internet has certainly revolutionized the way we interact and communicate. We use the internet in almost everything we do – from staying in touch with our family, guiding us when we are lost, to finding us a date. To have a better understanding on how mobile internet affects our daily lives, in August 2018 Snapcart launched a survey for its users in Brazil, Indonesia, Philippines, and Singapore.  The study revealed the habits of smartphone users and how their behavior in using mobile internet affects their daily lives.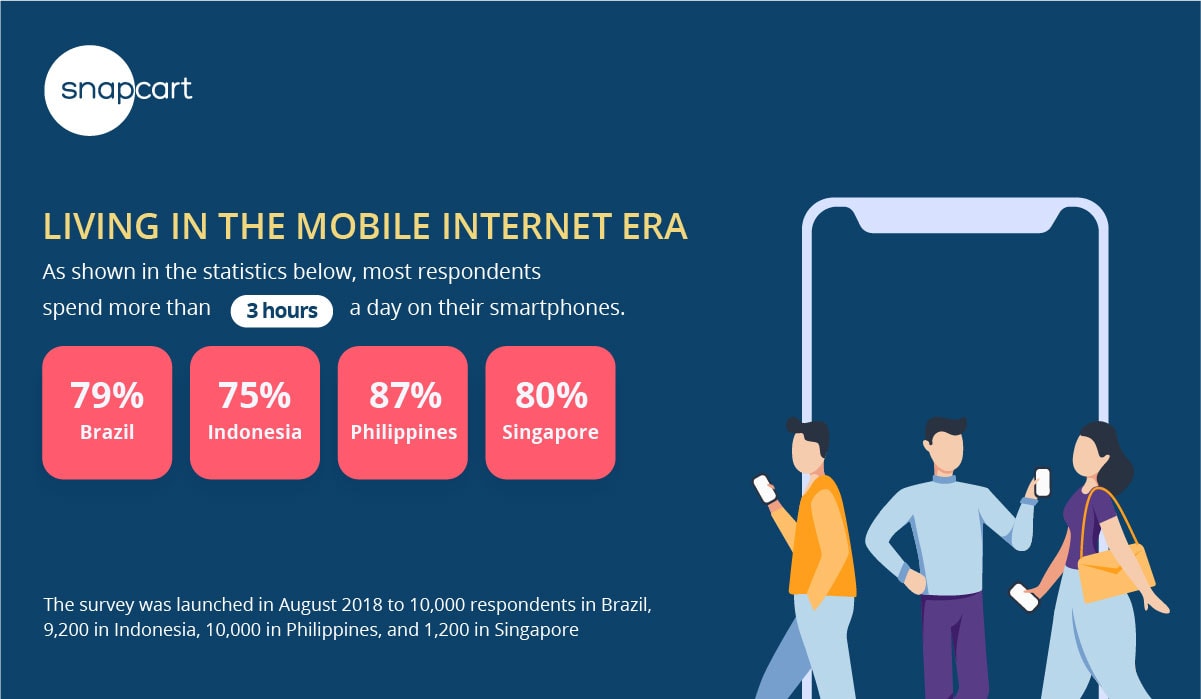 MOBILE INTERNET: THE MOST LOYAL PARTNER
Generally, 8 in 10 respondents check their mobile phones right after waking up – 84% of Brazilians, 74% of Indonesians, 85% of Filipinos and 75% of Singaporeans. This finding is not surprising as we are always longing for a connection – whether by checking emails, browsing through social media platforms, reading the news or simply by chatting with relatives.
Most respondents spend more than three hours a day on their smartphones. According to the survey, a great number of respondents in all four countries check their phones every 15 to 30 minutes. Only 20% respondents mentioned they can stay 60 minutes without looking at their devices.
The survey also revealed the most common times respondents in all four countries use their smartphones. In Brazil, most respondents use their devices in bed (34%) while in Indonesia (61%), Singapore (61%) and Philippines (61%) most respondents use their smartphones when they are bored. The second most common times respondents in all four countries use their mobile phones is when they are on their way to school or work.
FAVORITE MOBILE INTERNET ACTIVITIES: SOCIAL MEDIA AND CHAT APPS
Technology enables us to do so many things with our smartphones that goes beyond calling and texting. Most Brazilians and Filipinos enjoy exploring various social media platforms while Indonesians and Singaporeans connect with their loved ones through chat applications such as WhatsApp, Viber, and LINE.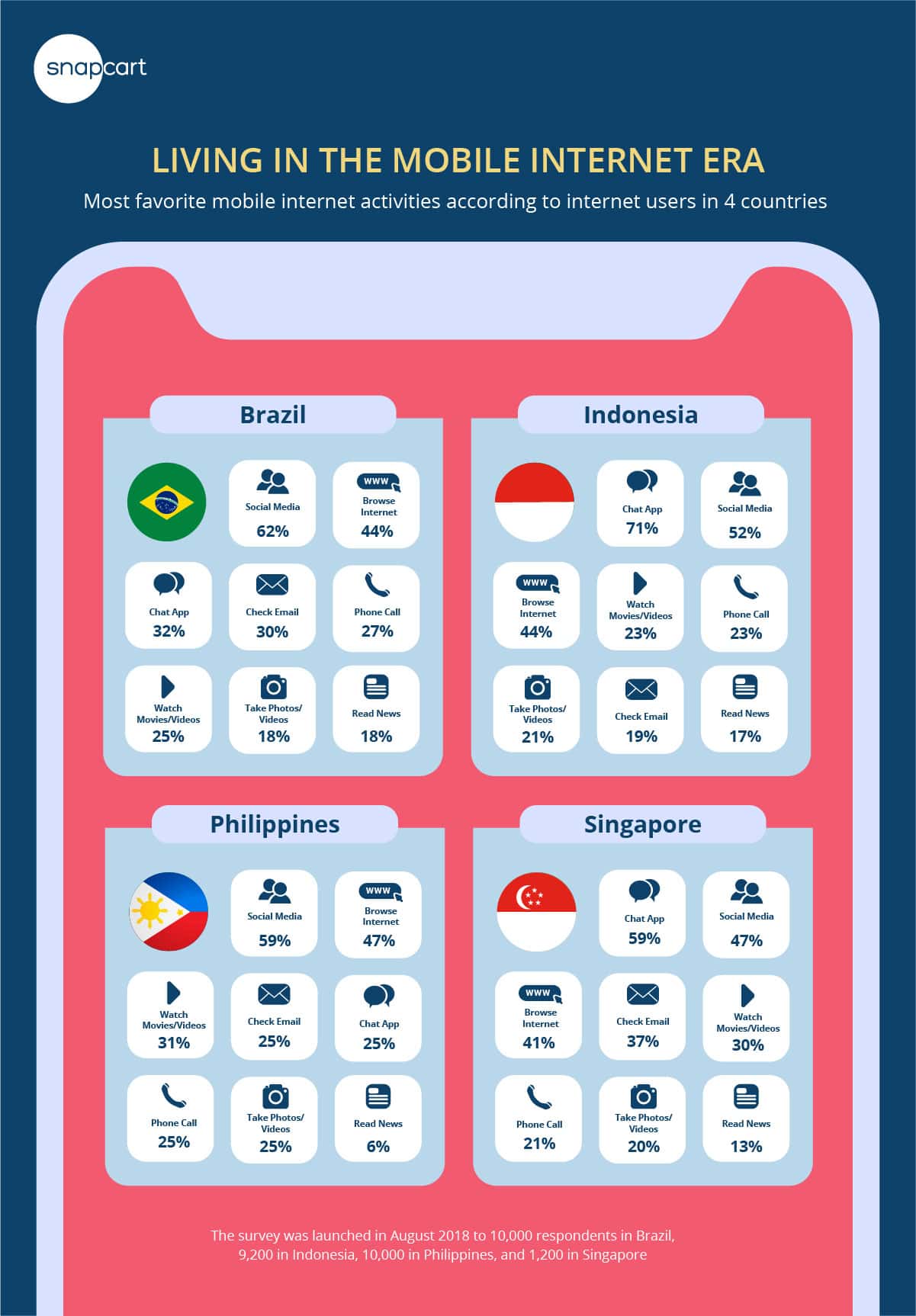 AND WITH SMARTPHONES THEY LIVED HAPPILY EVER AFTER!
OR DO THEY?
62% of Brazilians and 60% of Indonesians say they can live happily without their smartphones. While more than half of Singaporeans (58%) cannot imagine themselves without their devices. Filipinos on the other hand, seem to be divided on this topic. 51% of Filipinos say it is possible to live without smartphones, while the rest think they cannot live without the convenience of them.