Following an exciting year of growth and expansion, Snapcart, the real-time offline shopper and consumer insights startup, has updated its brand identity to
reflect its maturing array of services and fast global growth.
"When we first started, we purposefully made our logo as friendly and approachable as possible, in order to appeal to users of our mobile app," said founder and CEO Reynazran Royono. "Today, Snapcart is a solid regional venture, with proven demand from leading multinationals. The logo change reflects these factors," Rey continues.
Users of the Snapcart mobile application, to which they upload their grocery shopping receipts in exchange for cashback rewards, will see an updated look to the previously familiar looking logo. Specifically, the circle around the center shopping cart has been subtly altered to resemble the shape of a camera lens, which "snaps" to capture and record real-time information with accuracy—the essence of Snapcart's business.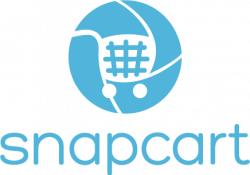 As Snapcart's continued growth to become the leader in big data analytics, the company have decided to have a unique corporate brand that still resembles its company and its products. Hence, on the corporate side, Snapcart is putting into play a deep blue, streamlined logo consisting of the company's name together with a circle. The circular form of the new logo represents the globe, as Snapcart aims to go global. It also recalls a camera lens, subtly linking it to the user-facing logo. Meanwhile, the deep blue color communicates maturity, professionalism and reliability, in line with the robust shopper and market insights that Snapcart's innovative data capture methods have achieved.