Taking on a giant like the $15 billion research firm Nielsen is no easy task. But tucked away in Southeast Asia, Snapcart is a two-year old company that is making progress by shining light on the black box that is consumer spending in emerging markets.
Co-founded by four executives including CEO Reynazran Royono, who previously worked as a consultant for Procter & Gamble and Boston Consulting, the startup uses the humble receipt to track consumer spending with deeper clarity than is currently done in Southeast Asia and other emerging markets.
Rather than relying on traditional techniques like doorstepping people at home, in-store surveys or cold calling, Snapcart builds a database by encouraging consumers to upload their receipts to its app in exchange for the incentive of cash back.
It's a simple concept — Ibotta may be the nearest equivalent in the U.S. — but it is one that can change the game at scale in markets with little formal research systems in place.
"It's a black hole and brands don't know what is happening," Royono told TechCrunch in an interview earlier this year.
But they are getting a better idea now.
Snapcart claims to have more than 700,000 users in its two markets. Data from those users is powering insight and Snapcart reports that more than 75 clients — including major names like Unilever, L'Oreal and Nestlé — have come to the startup to gain access to it.
The next challenge is to go further.
Snapcart's newest milestone is a $10 million Series A funding round to take it beyond its current focus on Indonesia and Philippines (a third office strictly for business development sits in Singapore) and into other frontier markets where the long tail of retail is neigh-on-impossible to track in detail.
Snapcart has raised $4.7 million to date, and this new capital is provided by existing investors Vickers Venture Partners (lead), Wavemaker Partners and SPH Ventures. New backers Social Capital, Kickstart Ventures and Endeavor Catalysts have also joined the party.
Royono said the firm is poring over due diligence data for more than 30 potential destinations for expansion right now. (Truly a market researcher.) He expects to whittle that list down to just five, and go about launching in those markets over the next couple of years.
Previously, he maintained the focus was Southeast Asia, but now he admits that Snapcart may venture into different parts of the world sooner rather than later.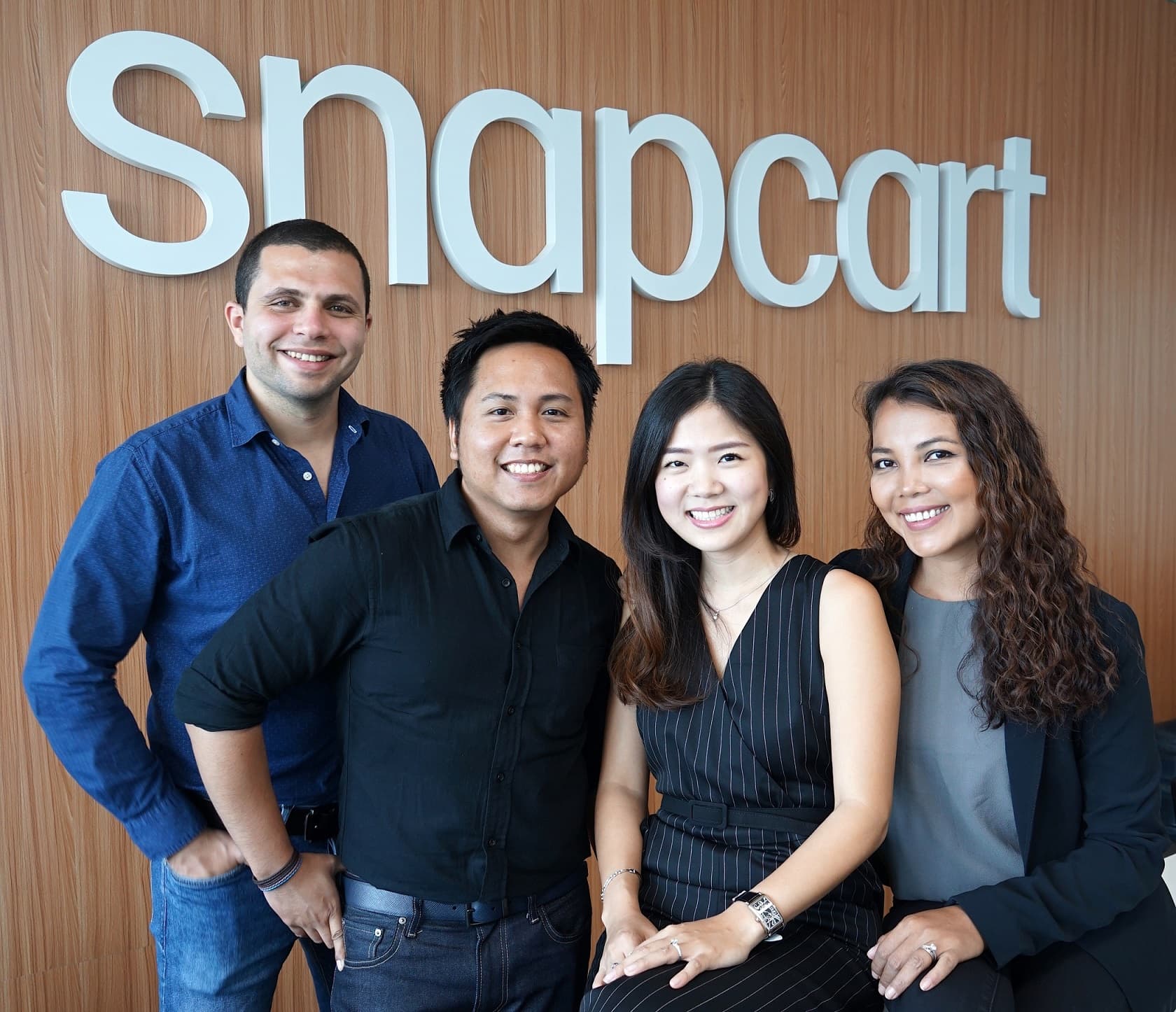 "When it comes to new markets, it doesn't need to be the same time zone or continent, we look at similarities between markets," he told TechCrunch in an interview this week.
The Snapcart CEO declined to be any more specific than that — we did ask, of course — but that is a major objective for this Series A money. Other focuses include R&D, and particularly big data and machine learning. Royono said the company is launching new products — one of which enables the long tail of small merchants who don't have a receipt machine to get on its platform — while the battle to perfect the OCR tech it uses to scan receipts and analyze them is an ongoing one that requires additional capital and hires.
"You can extract information, that's quite standard, but when you extract the receipt you need to ensure you have the right fields in order to extract information and turn it into insights," he explained. "The description of products differs from retailer to retailer, for example, so we need tech to decipher what is written on the receipt."
Royono said 80 percent of Snapcart's now-80 staffers are non-sales and, while that means it is maximizing headcount for product development, he acknowledged that more salespeople are necessary to pick up new clients and double down on up-sell with existing clients, too.
"We're dealing with elephants," he said of the large corporates Snapcart serves and their long sales cycles. "There are maybe 30 companies that contribute 80 percent of sales globally."
The plus-side of that is, of course, that these clients tend to be loyal, and there are opportunities to expand into new markets with their support. Royono revealed that demand from clients might allow Snapcart to offset the cost of early pilots in new markets by sharing some costs and landing pre-sales deals, too.
Snapcart is about to hit the switch on a dozen new markets at this point, however.
"We're the newcomer trying to change the game, the risk is when we expand to a lot of countries,"  Royono explained. "If all the countries we operate in require a long time to do scales cycle (it is typically four to six months) then we have the risk of not being able to deliver on the cost."
Investors are supportive of that approach.
"What really excites us about Snapcart is the expansion revenue from existing customers which indicates that from an enterprise level, not only is the product generating repeat customers, but they're becoming bigger and bigger buyers revealing how useful the product is to them," Vickers Venture Partner's Dr Jeffrey Chi commented via a statement.
With Nielson alone doing more than $1.5 billion in revenue per quarter, there's plenty to be optimistic about as the disruptor.
—
As written in TechCrunch here