Over the years, social media grew massively as a global marketing platform. A lot of studies has been conducted about online behavior and its effect on consumerism. Hootsuite's and We Are Social's studies, Digital 2018, found that Filipinos are online for an average of four hours a day. Miappi's article revealed that 92% of consumers trust online influencers more that advertisements and celebrities. 
Snapcart conducted an overnight survey to dig deeper on how Filipinos choose which online influencers to follow, why these influencers get them hooked, and if ultimately, these influencers can convince sale. The survey was conducted last October and was answered by around 1,000 respondents.
It was that about 66% are currently following at least one online personality. This is higher among younger respondents (15-24 years old) and those from C1 homes. Travel, food, and cosmetics are the most appealing content to follow.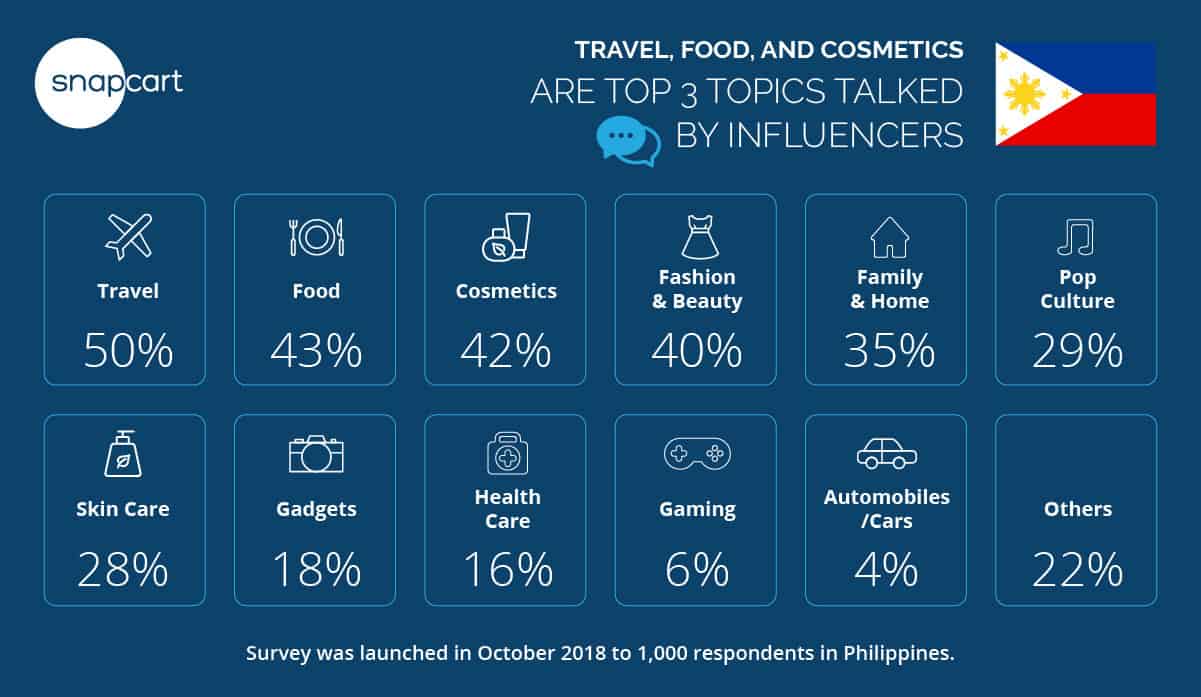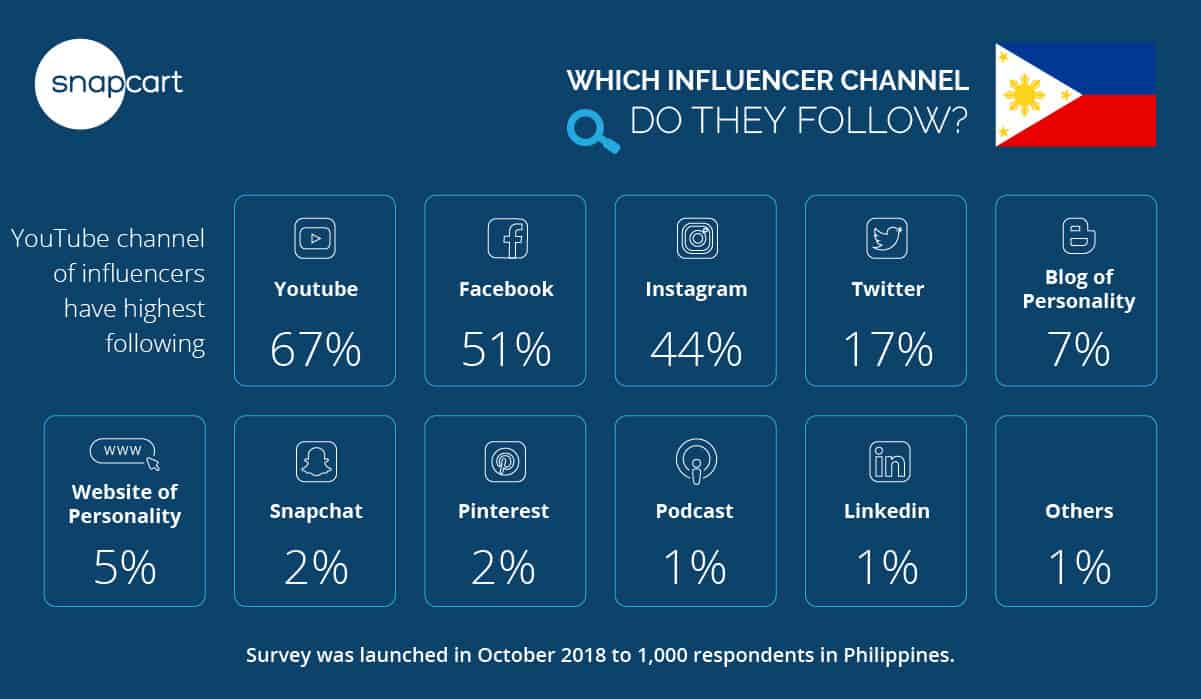 When looking at the social media platform, YouTube, Facebook, and Instagram are the most popular ones. As the second most visited webpage in the world, YouTube place the first rank with 67% respondents choose the channel to follow their influencer. This is align with findings in Medium which found that 7 out of 10 YouTube subscribers relate better to their favorite YouTube content creator than to traditional television or movie stars, and 40% of millennials believe their favorite YouTuber understands them better than their friends.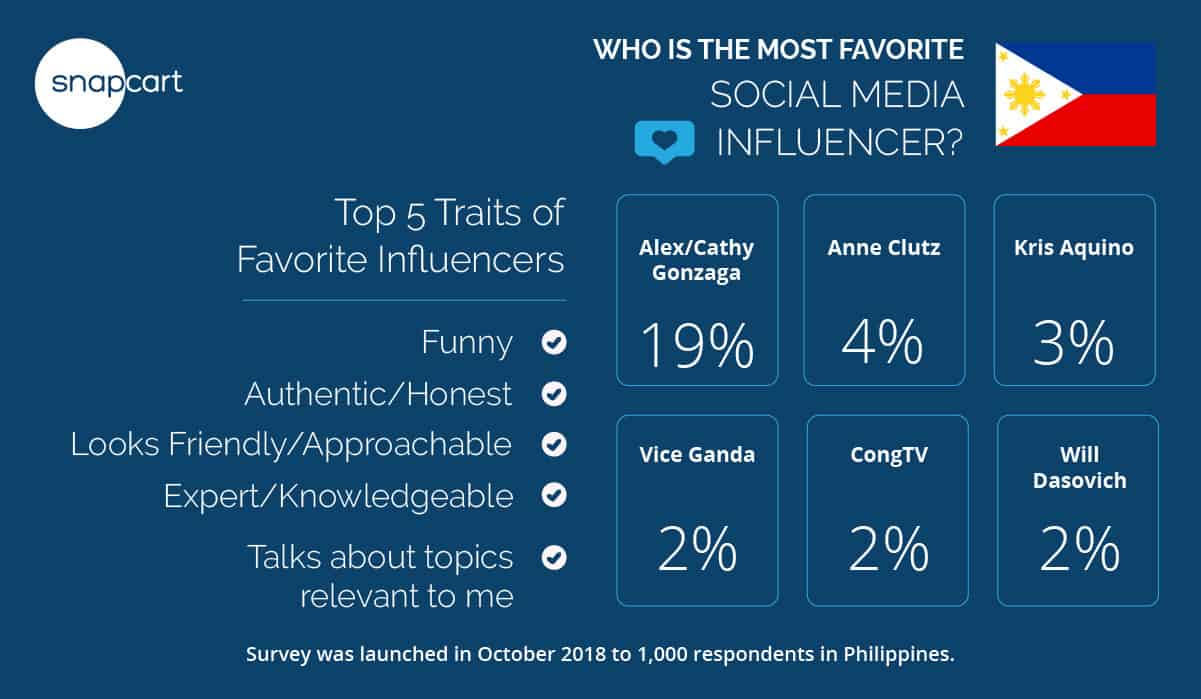 When it comes to choosing the influencer to follow, factors such as humor, authenticity, and approachability, all came out on top with over 68% of respondents agreeing these were crucial when considering a potential personality to follow on social media.
The most favorite influencer in Philippine is Alex/Cathy Gonzaga, chosen by 19% of the respondents. Majority of her followers like her because she is funny (59%), authentic/ honest (13%), and looks friendly (10%).  Anne Clutz is on second place, the followers like her because she is authentic (22%).