During the pandemic, many exercise options are becoming unavailable, or at least very limited. New trends emerged, from the obvious increase in bicycle users[1] to emergence of online classes of various types of exercises, as well as more utilization of open air public spaces like parks. Today, we look at the latest trends on exercising among Indonesians during the pandemic.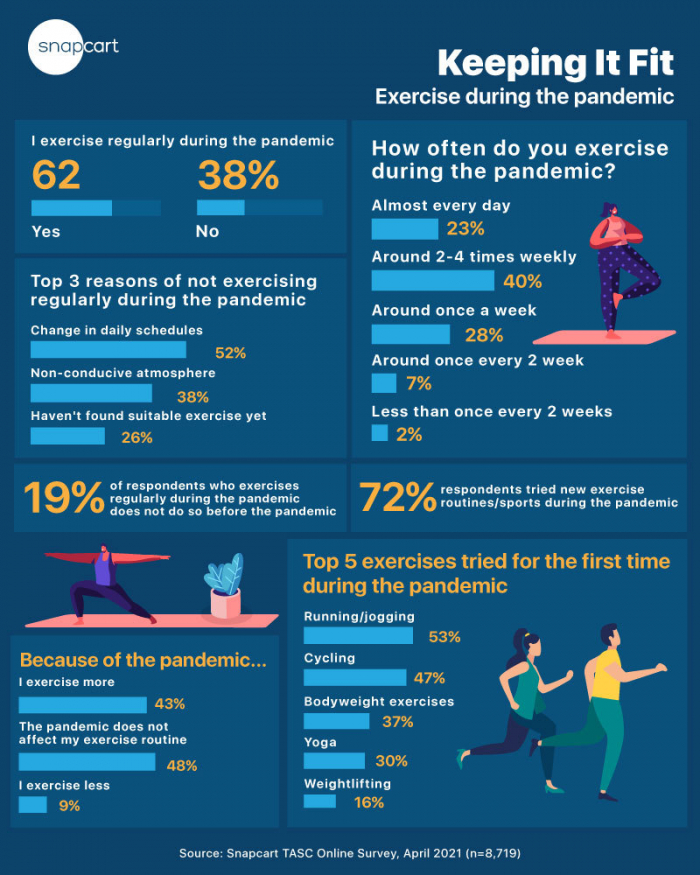 It's good to see that at least 62% of our respondents still exercise regularly during the pandemic. What's also interesting is that 19% of the respondents who exercise regularly now, did not previously do so before the pandemic. This means the pandemic actually enables some to exercise more regularly, likely due to the tendency of spending more time at home. The exercise itself, however, is actually done more outdoors, with the top 2 most popular exercises are running/jogging (of which, we assume are also done outdoors as well as indoors) and cycling, of which the latter experienced a massive boost in popularity during the pandemic.

How about you? How have you been keeping fit during the pandemic?
Sources:
[1] ITDP: Jumlah Pengguna Sepeda di Jakarta Meningkat Saat PSBB