With all the new and modern ways of payment like e-wallets, QR, and cryptocurrency, it wouldn't be fair if we don't revisit one of the earliest innovations in payment: the credit card. Meant as a convenience, the earliest credit card dates back to the 1920s[1]. And now, what started as facilities from individual firms for their customers has now grown into something that enables people from around the world to make transactions cross-borders, spend money with little worries of foreign exchange, and much, much more.
But in Indonesia, how popular is credit card ownership?
DIVIDED OPINIONS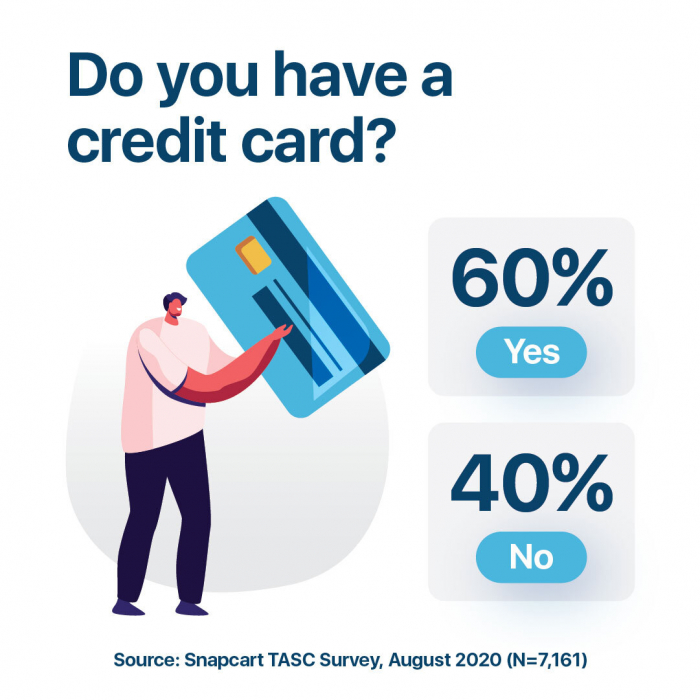 In our latest research, although the difference is not too much, more respondents said that they don't have any credit cards. With that being said, what is the main reason? 70% of those saying they have no credit cards also mention that "they don't think they needed it".
DEEMED UNNECESSARY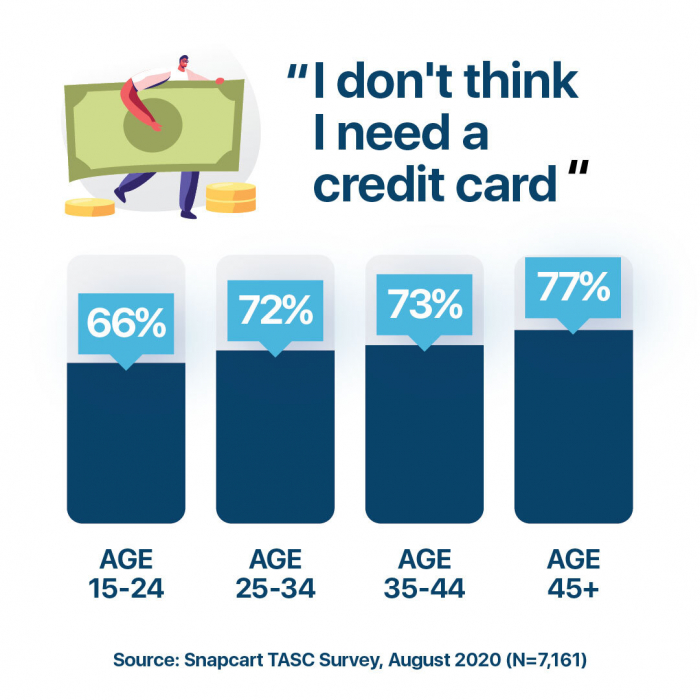 Looking at different age groups, respondents who are older are also more likely to answer that they have no need for credit cards. This is shown by the increasing number of percentages of respondents who answered that as the age group increases, and this is interesting if we assume that as people get older, their financial literacy should increase. So, this brings a few questions to mind: are Indonesians already aware on how to use credit cards effectively? Are there any aversions to credit cards? Or is it something else?
These insights are made possible by Snapcart's TASC, which gives quick results from audiences across Indonesia. Want to know how you can get insights of your own? Find out here.
Note: Respondents asked are Banked, Urban population.
Source:
[1] Credit card, accessed 8th August 2020, last updated 2nd August 2019, https://www.britannica.com/topic/credit-card