Aside from collecting cashbacks through snapping receipts, collecting Snap Points by engaging in an array of Snaptastic activities – Snapcart's bonus features – has become the second most highly anticipated aspect of the app. The Snaptastic winners that used to be drawn once a week due to high popularity. Thus, to widen the range of activities in this app, comes Pro-Hunt, a new feature that marries the fun interactive activity with the most enticing of prizes: cashback.
One who's familiar with detective board games, such as Cluedo, or the classic literature turned TV series, Sherlock, would know just how addictive detective plots could be, and being a detective in a virtual world makes individuals feel like they're a part of the action. Its popularity surfaces in Criminal Case, a detective-themed app that has debuted as the most downloaded application for iOS in Europe in 2015. Going back to ProHunt, this newly developed feature is no different to the aforesaid; imagine playing Sherlock at one of your most-visited stores and be awarded cashback daily.
Having been operating in a range of chain stores – convenience stores, minimarkets, supermarkets, hypermarkets, and pharmacies – we learned that different chains has their own way to name code its various products. For example, Unilever's brand of soap, Lifebuoy, can be deciphered differently according to which store is selling it. Based on our daily encounters, bigger supermarkets have a tendency to shorten the name of the brand, hence it is spelt 'LFBY 250 ml' on the receipt. Whereas Indomaret, an Indonesian minimarket, would write the brand name and product as a whole. The very idea of ProHunt, then, stems from these differences in brand and product spelling, where users have to guess the code name that's given to them. It is getting more and more complex since Snapcart accepts receipts from not just the major chains, but also independent chains who can provide receipts with complete information (store name, address, time of purchase, total value of purchase) – so far a total of 4,695 chains that we process to be exact.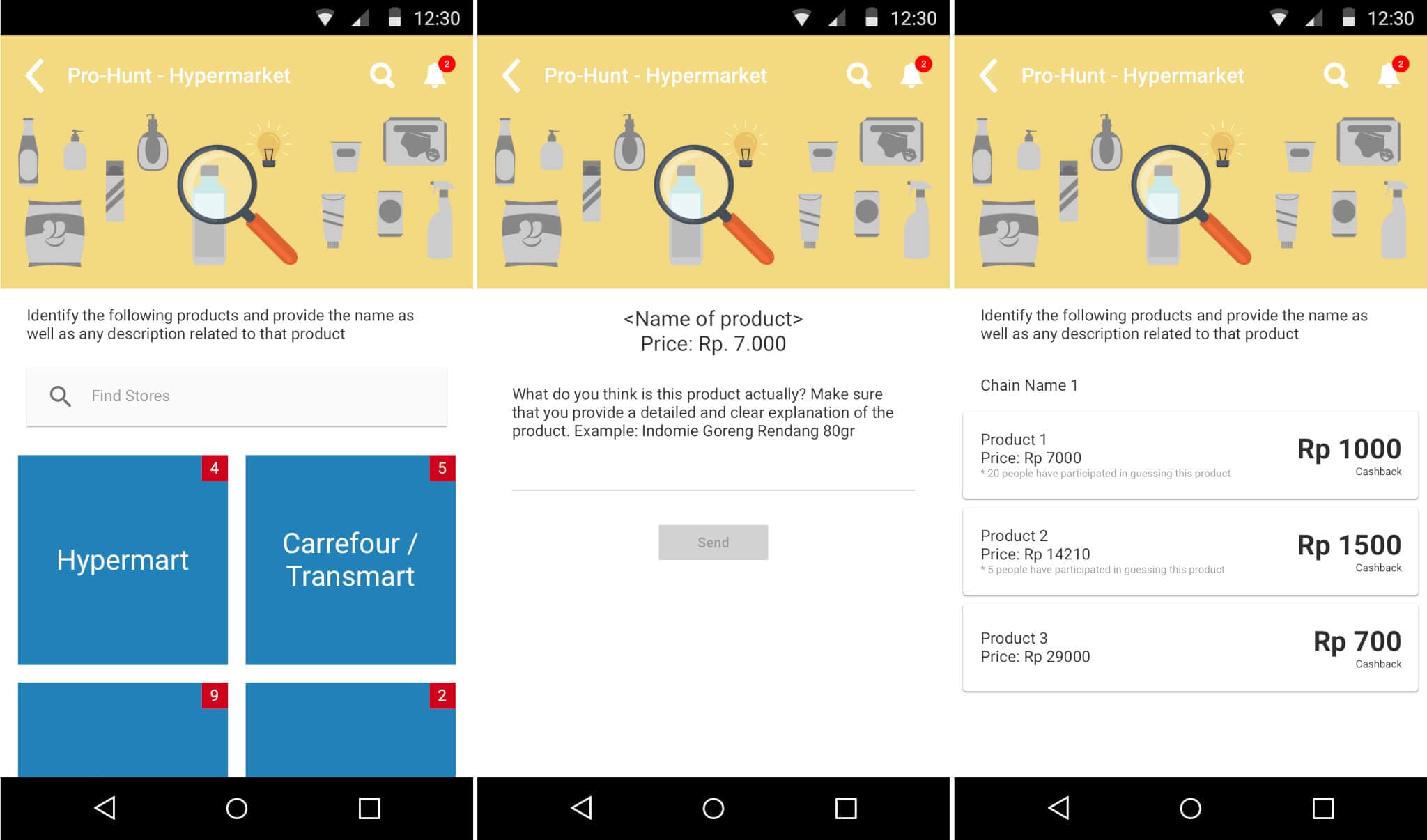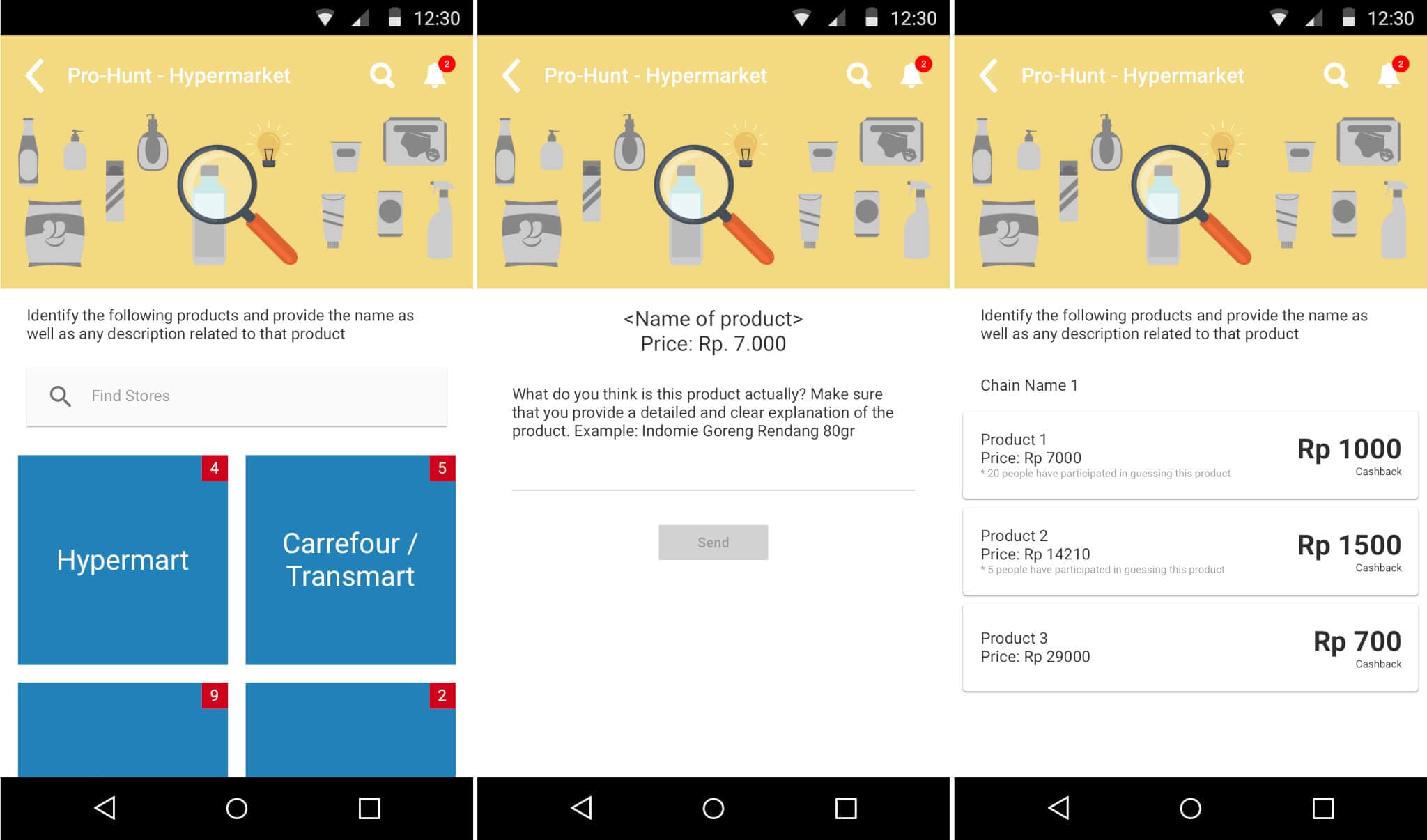 The mechanism in Pro-Hunt combines digital and interactive offline activities, where users have to firstly open the bonus/Snaptastic section of the app and click on Pro-Hunt. Afterwards, users have to pick which channel they want to go for – mini or supermarkets – and in which area. Each store and area will contain the name of the product that can be guessed by the user, and it will then be verified by the Snapcart team. Each correct guess will be awarded Rp 5000, and is held every 5 working days. Truly a fun way for users to get to know their local stores and brand names, wouldn't you say? Connect with us to have your brands exposed by the Snapcart Sherlocks.