Are your brands performing well in Indonesia? Do you know how Indonesian consumers behave and how they decide what to fill in their shopping basket?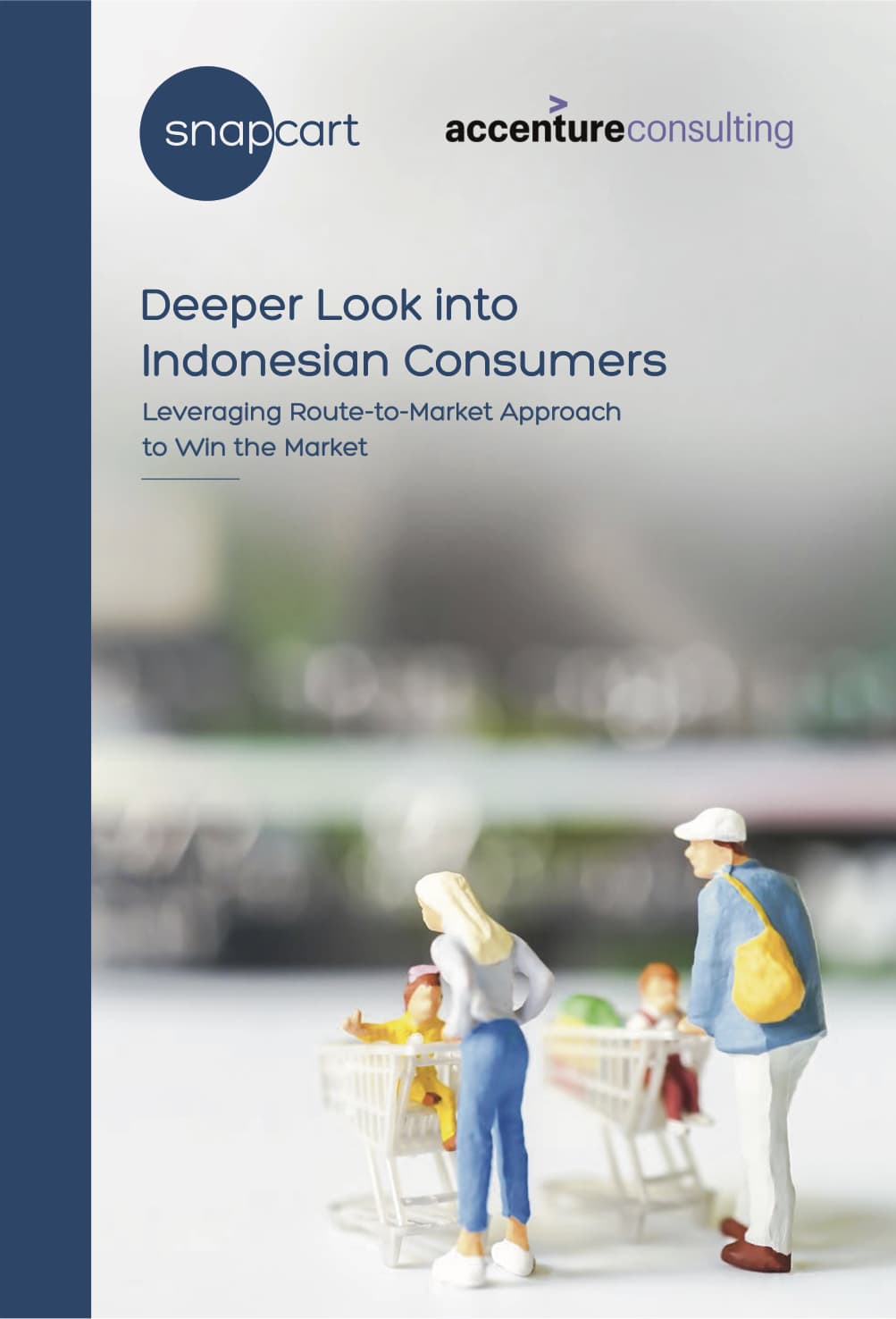 Snapcart collaborates with Accenture to provide you with a never before deep dive analytics, on how to win the Indonesian Market.
Questions to be answered with this report:
1. How to build Route – To – Market analysis?
2. What's the possibility of online shopping replacing offline shopping?
3. How shopper groups shopping behavior differ from one another?
Download the report now and seize the opportunity to grow your brand in Indonesia!
Are Big Brands Affecting Correct Brand Ad Recall? A Look into Three Online Christmas Ads in The Philippines
Christmas season is competitive. Multiple brands from different categories are all banking on the same sentiment of giving, sharing, and togetherness. In this regard, Snapcart ran a survey on the latest online Christmas ads from different categories to know which brands stood-out the most. read more →
Living in the Mobile Internet Era: How it Affects our Daily Lives
The internet has certainly revolutionized the way we interact and communicate. We use the internet in almost everything we do – from staying in touch with our family, guiding us when we are lost, to finding us a date. To have a better understanding on how mobile internet affects our daily lives, in August 2018 Snapcart launched a survey for its users in Brazil, Indonesia, Philippines, and Singapore.  read more →
Do You Use Face Wash Regularly?
Smooth skin is not just from good genes but also from good daily habits. According to T: The New York Times Style Magazine, there are 3 main steps for skin-care routine. It starts with cleansing, continues with toning to balance the skin, and moisturizing to hydrate and soften the skin. Thus, washing your face with face wash product read more →
Social Media Influencer in the Philippines
Over the years, social media grew massively as a global marketing platform. A lot of studies has been conducted about online behavior and its effect on consumerism. Hootsuite's and We Are Social's studies, Digital 2018, found that Filipinos are online for an average of four hours a day. Miappi's article revealed that 92% of consumers trust online influencers more that advertisements and celebrities.  read more →
Sign up for more actionable insights
Stay up to date with our latest findings