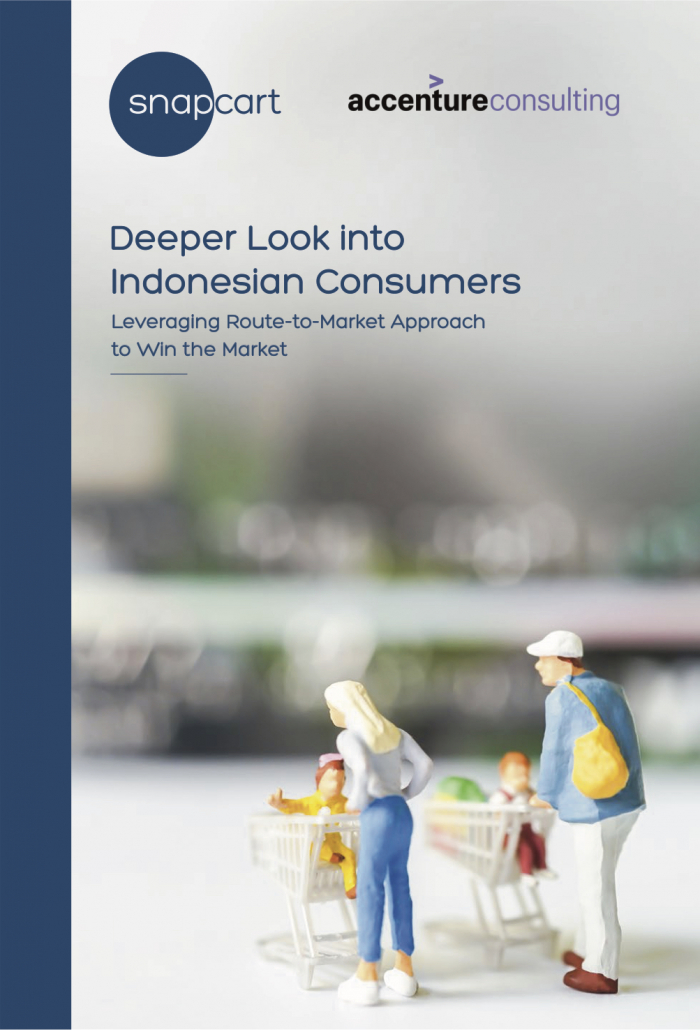 Are your brands performing well in Indonesia? Do you know how Indonesian consumers behave and how they decide what to fill in their shopping basket?
Snapcart collaborates with Accenture to provide you with a never before deep dive analytics, on how to win the Indonesian Market.
Questions to be answered with this report:
1. How to build Route – To – Market analysis?
2. What's the possibility of online shopping replacing offline shopping?
3. How shopper groups shopping behavior differ from one another?
Download the report now and seize the opportunity to grow your brand in Indonesia!