Earlier this year, Snapcart won the Accenture Consumer Innovation Award (ACIA) in GIVE ME Omni-Personalisation category and was the first and only start-up company in Indonesia to won the award. ACIA is a global competition and an awarding body that gives recognitions to the early stage start-up businesses that play major roles in changing and improving the way people shop and engage with consumer goods brands, travel and retail companies.
In the category GIVE ME Omni-Personalisation,  the company was able to prove to the panel of judges–comprised of senior executives from globally recognised brands, established thought-leaders and financial investors in the industry–that it is able to provide a tailored-to-the-individual personal touch to the masses through its online platform. Snapcart was able to excel in this category as it provides a stage through its mobile application where brands  are allowed cater to the millennial market where the inhabitants  are known to continuously demand for a more 'personal' touch.  
The ACIA Award was given to the winners during the two-day Millennials 20/20 Summit in London, where the event itself was attended by over 3,000 start-ups, brands, retailers and corporates from around the globe. Representing Snapcart at the awarding ceremony , Teresa Mayeth Condicion–Snapcart's co-founder and CDO–, received the award together with fellow winners from other startups from other countries like the US-based Yoobic, UK-based Voxpopme, and US- and UK-based UserReplay.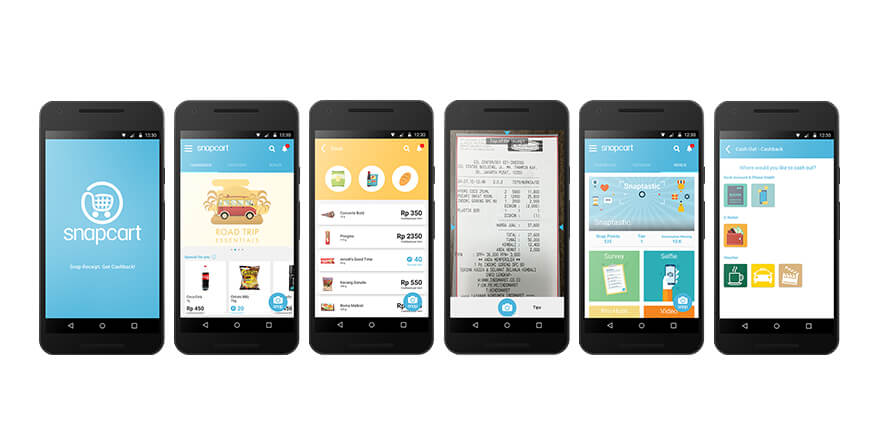 As prove of Snapcart's continuous success, the company is invited to showcase its unique features at the upcoming Millennial 20/20 Summit in Singapore on September 7th and 9th. The two-day trade event will see numerous activities, where one of the keynote talks will be presented by Snapcart's own Teresa Condicion, and attendees will experience how Snapcart's mobile application works first-hand as well as other interactive presentations. So make sure to not miss out on the event and why not say hi.