Most people would agree that our health is number one priority, with or without a pandemic. But sometimes we are too busy to make sure we have a balanced and nutritious diet, so we often rely on vitamin supplements. Let's find out if most Indonesians also rely on vitamins to stay healthy.
INDONESIAN'S RELATIONSHIP WITH VITAMIN SUPPLEMENTS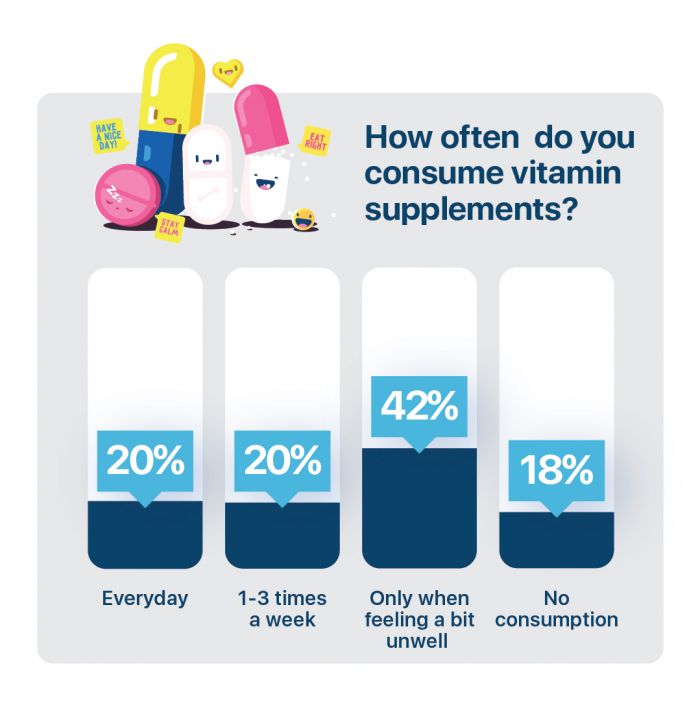 Most Indonesians believe that vitamins are "to be consumed when you're starting to feel unwell", and it shows within our data: 41% only consumes vitamin when they're starting to, say, feel a bit of a cough coming, or maybe some sore joints, or maybe a general fatigue that comes as a symptom of a flu.
However, 20% of Indonesians consume vitamin supplements everyday and another 20% consume 1-3 times a week. This shows that another 40% of Indonesians do rely on vitamin supplements for a nutritious diet.
But how does it look among different age groups?
THROUGH THE AGES: WE NEED MORE VITAMINS AS WE GROW OLDER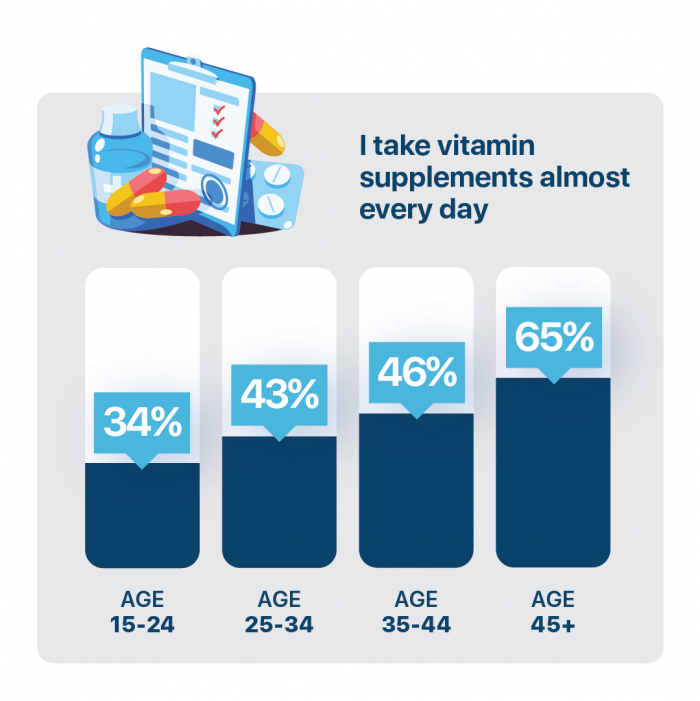 Interestingly, it seems that the older the age group, the more likely they are to consume vitamin supplements almost every day. This is also due to the fact that, as you get older, your body's capabilities to absorb nutrition can be reduced, and thus you'd need to consume more nutrients to fulfill your daily needs.
So aside from vitamins, what do Indonesians consume to keep their health levels up? And what does the diet of an everyday Indonesian look? This we will see in our next insights.
This insight is made possible through Snapcart's TASC. Want to know how you can run a study like this for your brand? Find out more here.