Previously at Snapcart, a survey was launched to discover the influence of the K-wave on Indonesia. Back then, we looked at the enjoyment of Korean culture and entertainment in Indonesia, and our respondents responded with an overwhelming yes (87%) that their love for Korean culture makes them want to visit South Korea.
Let's take a closer look at that. Do Indonesians really want to visit South Korea?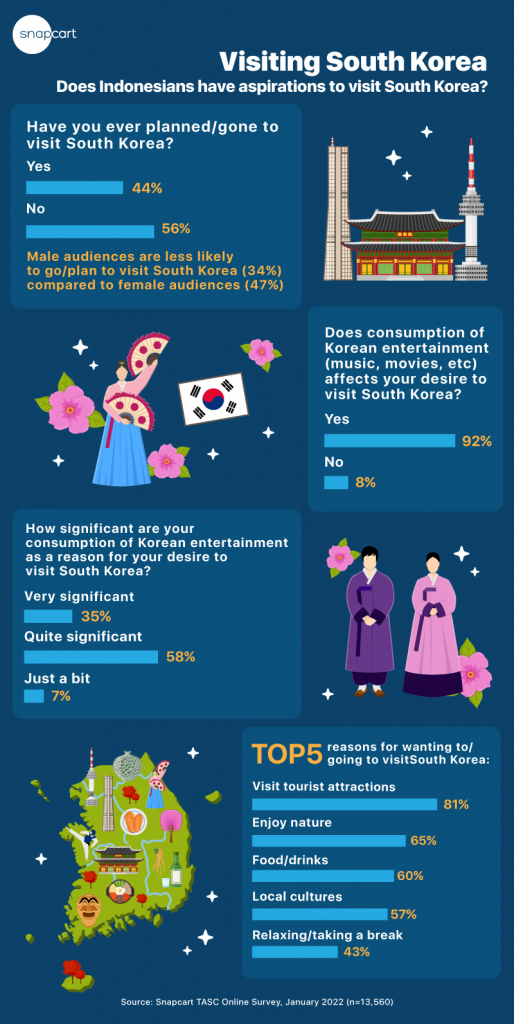 First off, looking at the impacts of Korean entertainment on attracting Indonesians to visit South Korea, it seems like the K-wave has successfully spread its charm. 92% of our respondents answered a resounding yes when asked if the consumption of Korean entertainment affects their desire to visit South Korea, with 93% of them considering Korean entertainment a quite or very significant reason to visit.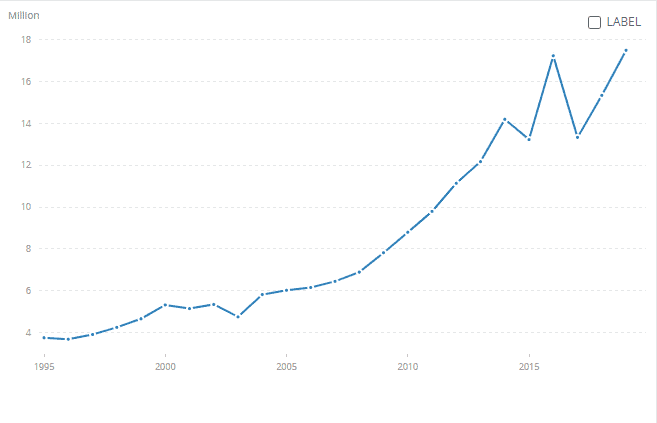 Source: World Bank [1]
From the graph above, it is apparent that the hallyu wave has bought about huge avenues of tourism for Korea, not just in Indonesia, but across the world. The number of international arrivals reached its peak performance in 2019, hitting 17.5 million arrivals [1], before travel restrictions came in place due to COVID-19. Within Indonesia, the demand to visit South Korea has also risen by 7.9% from 230,837 in 2017 to 249,067 in 2018. [2]
Yet, despite the high popularity and influence of Korean entertainment, our survey has highlighted that majority of our respondents (54%) has never planned to go or have gone to South Korea. This is a sharp contrast to the 92% of respondents who responded that Korean entertainment influences their desire to visit South Korea. This disparity hints at the possibility that although Korean entertainment has created great desire for visitation, it is not quite enough to turn desire into action for majority of our respondents at the moment.
What do you think?
Sources:
[1] International tourism, number of arrivals – Korea, Rep.
World Tourism Organization, Yearbook of Tourism Statistics, Compendium of Tourism Statistics and data files. 
[2] Embassy Of The Republic of Indonesia – South Korea: Country Profile and Bilateral Relationship