In our previous article, we've mentioned that from our August survey, 66% of consumers have stated that they have tried new brands and/or switched brands. There can be many reasons for this, such as increased price sensitivity, availability issues, and the likes. What did our respondents say?
WHY CHANGE?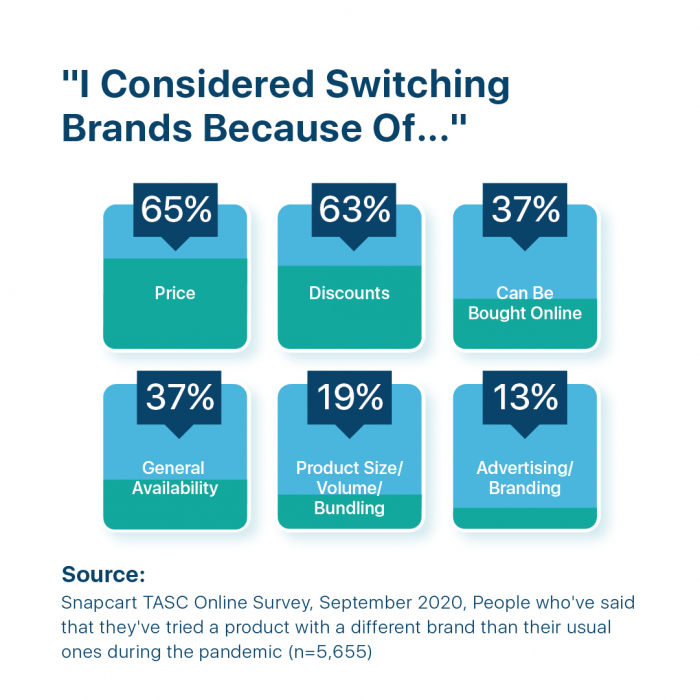 Two of the biggest reasons why people change their brand preferences are still prices and if a certain product is discounted or not. Consideration between general and online availability has more or less equal shares.
THEN I SAW THE DISCOUNTS…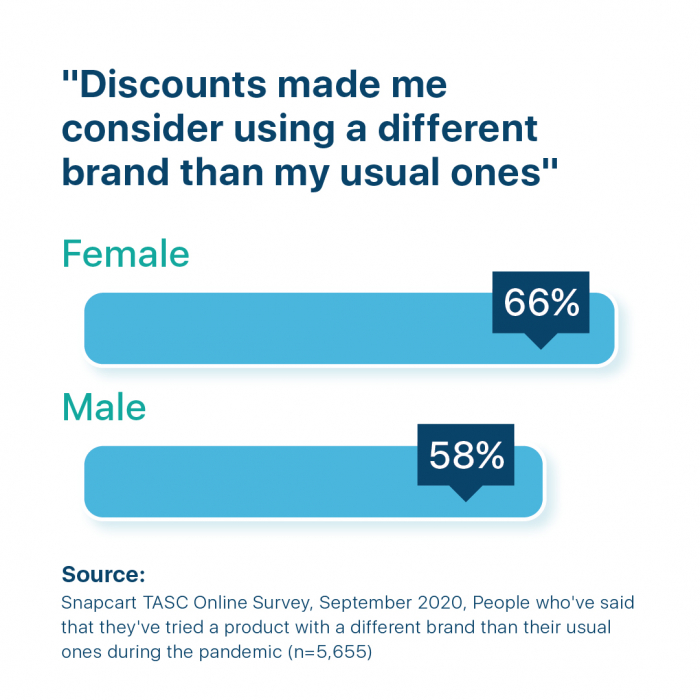 Out of everyone who stated that they've tried new brands and/or switched brands during the pandemic, 63% stated that they switched because of discounts. Female respondents are more likely to try new brands and/or switch brands because of discounts, with 68% stating so, compared to 58% of male.
After the trial period of the new brand, ideally consumers continue to use the brands they've tried. Does that actually happen?
…NOW I'M A BELIEVER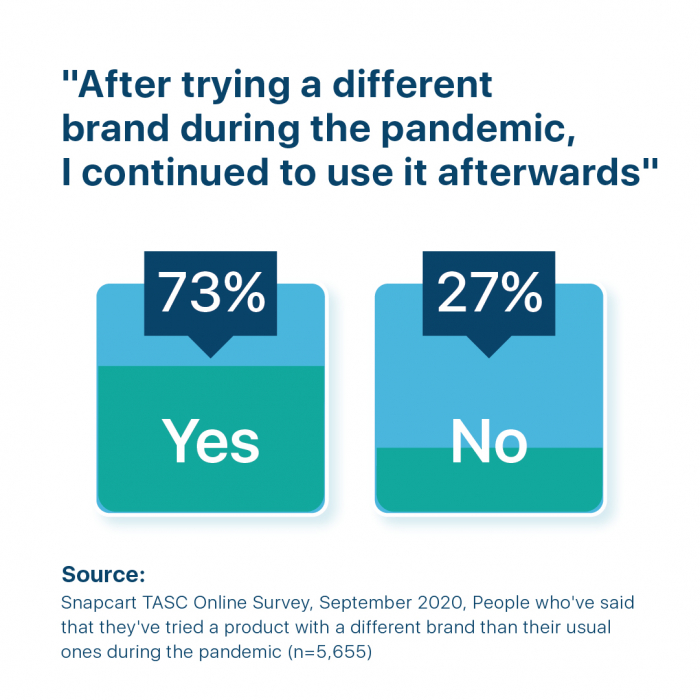 Out of everyone who stated that they've tried new brands and/or switched brands during the pandemic, 73% stated that they continued to use the new brand afterwards. Male respondents are slightly more likely at 75% stating so, compared to 72% of female respondents.
Knowing that there is a high tendency of retention after brand trial during the pandemic, it shows that this can be the right time for brands to promote their products and increase market share.
But during the pandemic, what are the methods that can be used by brands to advertise? It's actually a good time to leverage digital advertising at the moment, as costs have actually dropped in general, even in one case can reach around 30% to 40% lower compared to before the pandemic [1]. Moreover, digital marketing's reach effectiveness has a strong advantage over traditional offline channels especially during lock down. Therefore, right now is a perfect time to go digital.
So if you're looking to grab even more shares in the market, it might be worth considering pushing for audiences to give your brand a try.
Want to elevate your digital campaigns even more? Snapcart's OPTI helps you reach high-potential audiences that are based on real purchase data, to help maximize you digital advertising campaign's efficiency. Find out more about OPTI here.
Sources:
[1] Advertisers better figure out their post-coronavirus online strategies 'in a hurry,' analysts say