On the 14th of September, Jakarta announced its second round of Large-scale Social Restriction (PSBB II) measures following the national daily infection rate hitting an all-time high of 3,860 confirmed cases on the 10th of September. Initially PSBB II was targeted to last two weeks, however the still accelerating number of reported daily cases resulted in an extension such that PSBB II is tentatively scheduled to end October 11.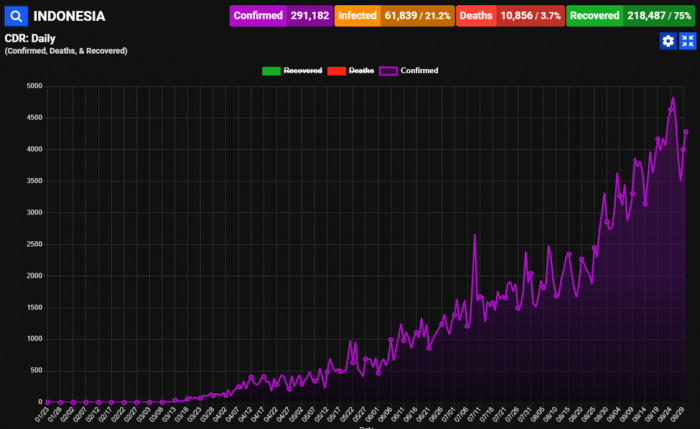 Through Snapcart's COVID19 Tracker we have continued to monitor public sentiment across their trust in the authorities, personal situation, economic situation and pandemic status using the following scoring: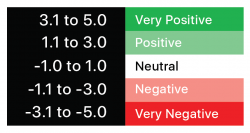 LARGE SCALE SOCIAL RESTRICTIONS DIRECTLY IMPACT SENTIMENT NEGATIVELY
Immediately following the announcement to impose PSBB II by Jakarta governor Anies Baswedan on the 13th of September, we saw an immediate general sentiment drop of 12% with consumer sentiment on the economy seeing the largest drop of 21%.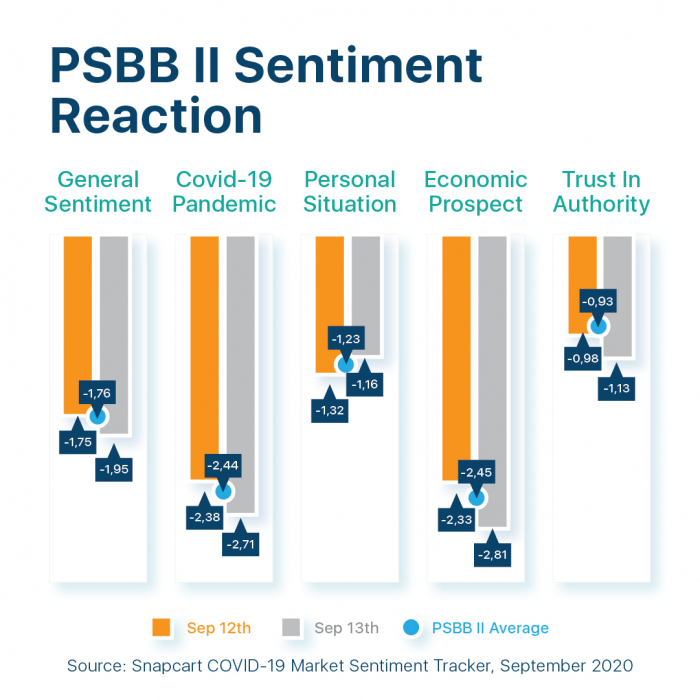 PSBB II VS. PSBB I : INDONESIANS OVERALL MORE OPTIMISTIC
Two weeks into PSBB II we see a marginal general sentiment improvement of 4% and economic sentiment improvement of 10%. Curiously, Personal sentiment has deteriorated by 9% since the imposition of PSBB II.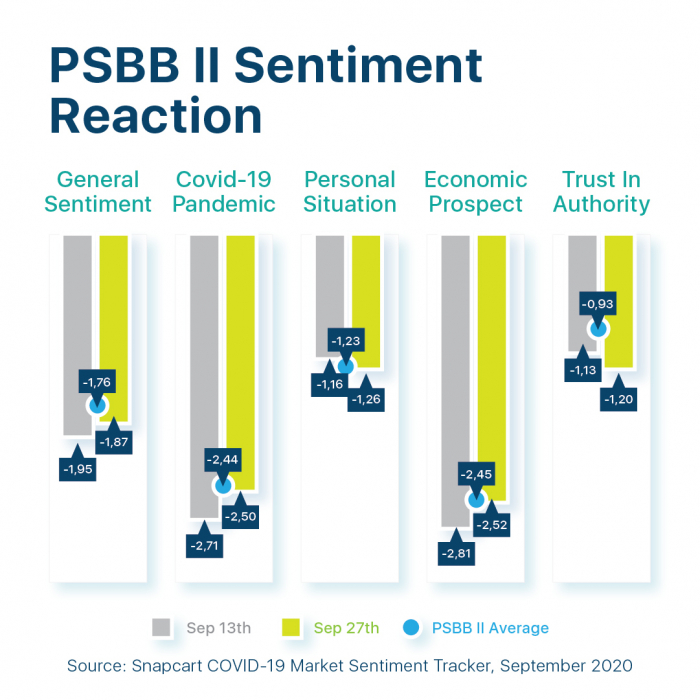 When taking the average sentiment score during the duration of PSBB II and PSBB I, PSBB II's general sentiment is slightly lower. This is attributed to the significant decrease in the public's trust in the government's ability in handling the pandemic. As overall sentiment regarding the disease itself, feelings about their own situation and economic concerns are actually better in PSBB II compared to PSBB I.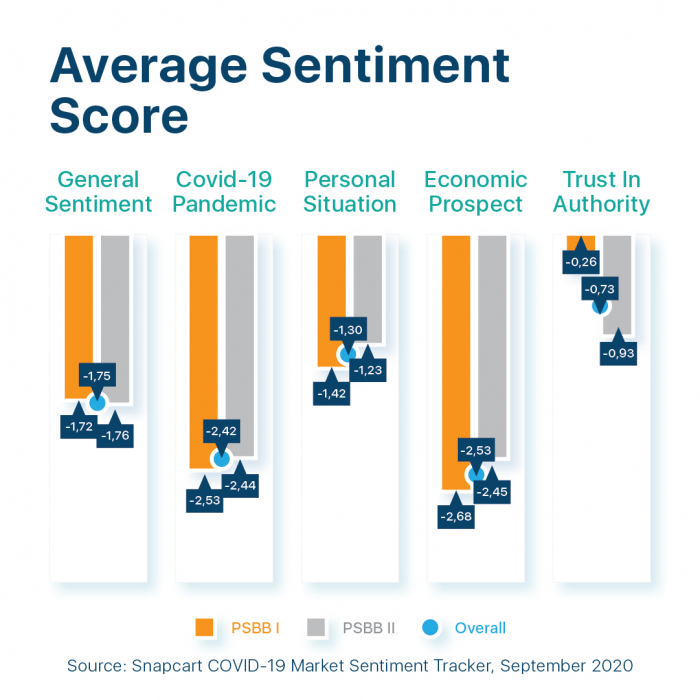 DETERIORATING FAITH IN GOVERNMENT ABILITY & NEW NORMAL ACCLIMATIZATION
The main determinant has been the drop of the public's trust in government. It has been on a downward trend despite it being the highest score out of all categories (Neutral) at the beginning of April and fluctuating into Negative sentiment territory by June onwards with generally lower highs and lower lows.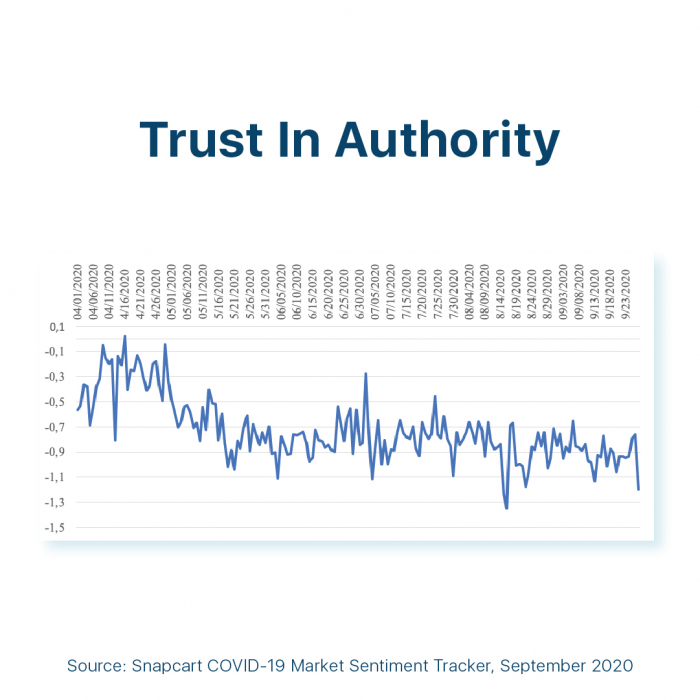 It appears that this can be attributed to the continued acceleration of daily reported cases regardless of PSBB or not, as well as mixed messaging from the central and local governments[1]  and the world's lowest testing rate[2] has persisted in deteriorating the public's opinion of the government.
Despite this, sentiment in all other categories has improved in PSBB II compared to PSBB I. We believe that this is primarily the result of a less restrictive PSBB II and an acclimatization effect from consumers. PSBB II differs from PSBB I as it has softer restrictions namely:
Ojek online can now also take in passengers as opposed to only goods

Places of worship are now allowed to operate

No permit required to enter or exit Jakarta

'Non-essential' businesses can now operate albeit at 25% capacity only
These differences have resulted in an improvement of COVID19 concerns by 4%, Personal situation by 13% & Economy by 9%. 
Of particular note is the statistically significant and strong correlation of both economic sentiment (Correlation coefficient=0.726, P-Value=9.20339E-31) & personal situation sentiment (Correlation coefficient=0.607, P-Value=1.59503E-19) with the pandemic sentiment. We can therefore deduce that should a vaccine be deployed the public's economic and personal sentiment would quickly recover.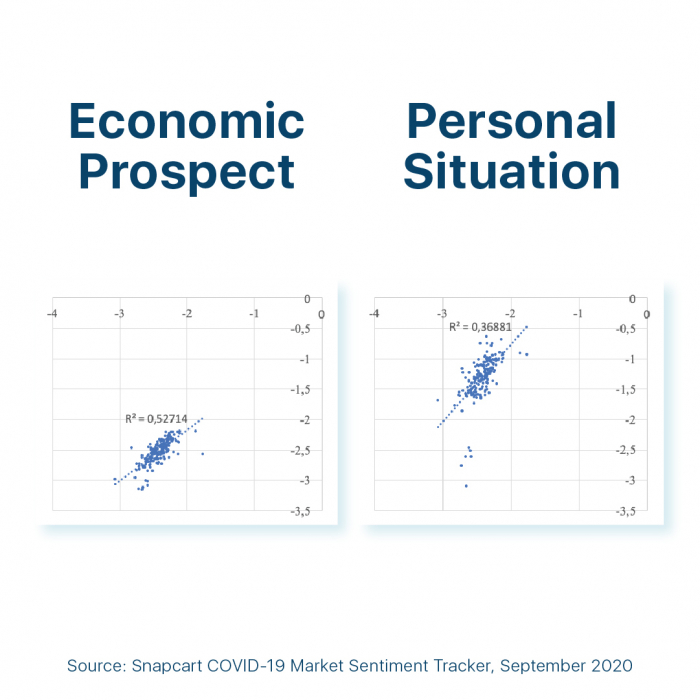 Overall, aside from the negative trend of the public trust in the government, the other categories have shown a significant improvement since the very start of April before plateauing at the current ranges with only minor variance despite ever increasing daily cases.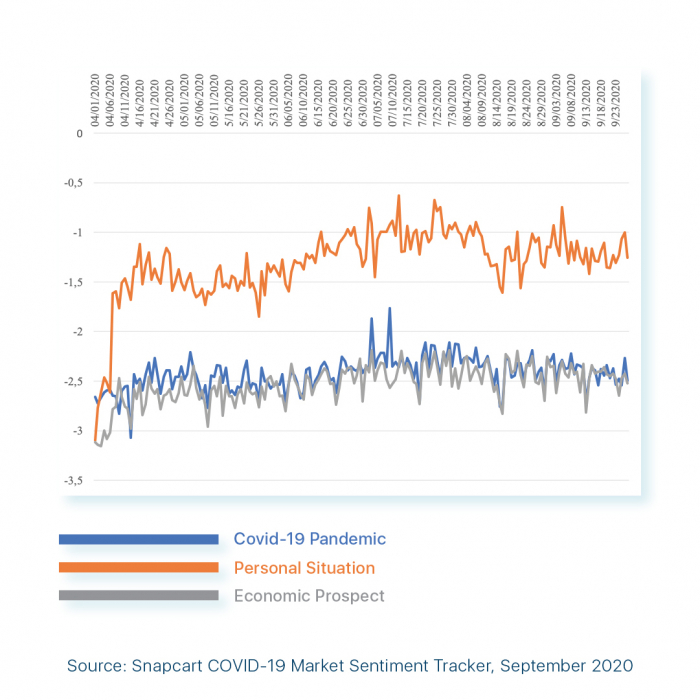 INDONESIANS GENERALLY OPTIMISTIC DESPITE INCREASING DAILY INFECTION RATES
Indonesians have shown to be robust and optimistic in the face of increasingly negative COVID19 statistics. Though the sentiment remains negative for Indonesians, it appears that public sentiment relies on the deployment of a vaccine and news of a turning point in the fight against COVID19 for the public to feel safe personally and economically. 
Want to know more about Indonesian consumer's sentiment? Snapcart's TASC helps you get results through pushing online surveys to a customizable audience based on criterias such as demographics, locations, and purchase behaviors. Find out more about TASC here.
Sources:
[1] Turf war undermines COVID-19 fight in Indonesia

[2] With world's lowest testing rate, Indonesia far from Covid-19 peak