After one of our previous articles, we're revisiting Indonesian consumer's opinions about snacks. This time, we'd like to check regarding their choice in specific types of snacks. As we may already know, snack variety in Indonesia is quite diverse, from the modern chips and cookies to the humble kerupuk. We ask Indonesian consumers regarding their snack type preferences, and this is what we found.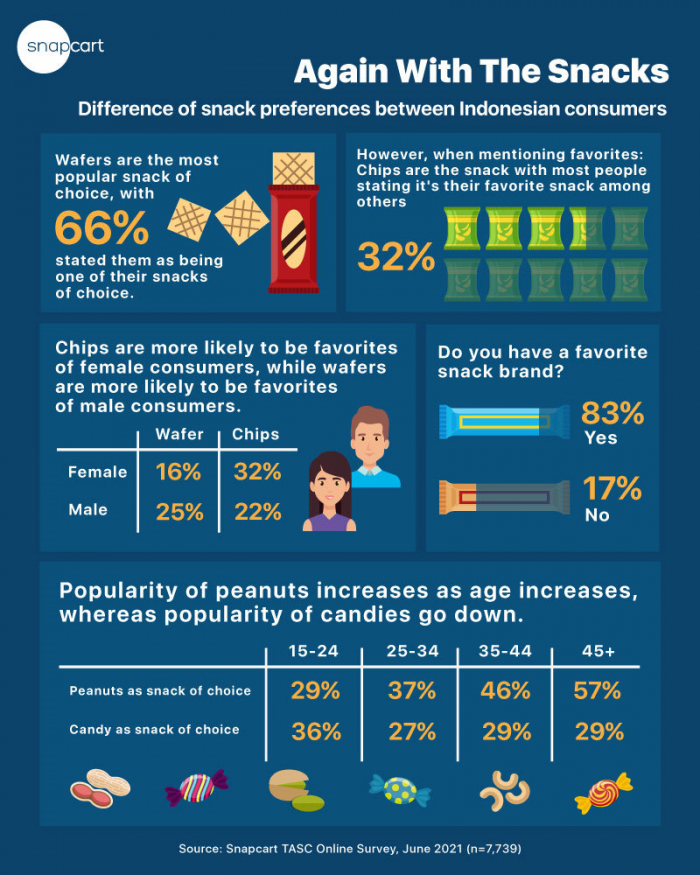 Although wafers are the most popular choice of snack, being that 66% of respondents claimed that they liked to eat wafers as one of their snack of choice, when asked which one is their favorite, chips has the most answers claiming it's the respondents favorite. With 83% of respondents saying that they have a favorite snack brand, it might be interesting to see the favorite brand of choice for chips as well as other types of popular snacks in our next surveys.

How about you? What are your favorite snacks?

This survey is powered by Snapcart's TASC. Free trial available here, ask 10 questions to Indonesian consumer panels for free!