With coffee still being the most popular drink amongst Indonesian recently, it still might not be too clear on how exactly Indonesians prefer their coffee due to the massive variations available in the market today. From simply hot or cold, up to it being blended with ice, added with chocolate, whipped cream, caramel, or the likes, we ask a bit further regarding Indonesian consumer's habits regarding coffee.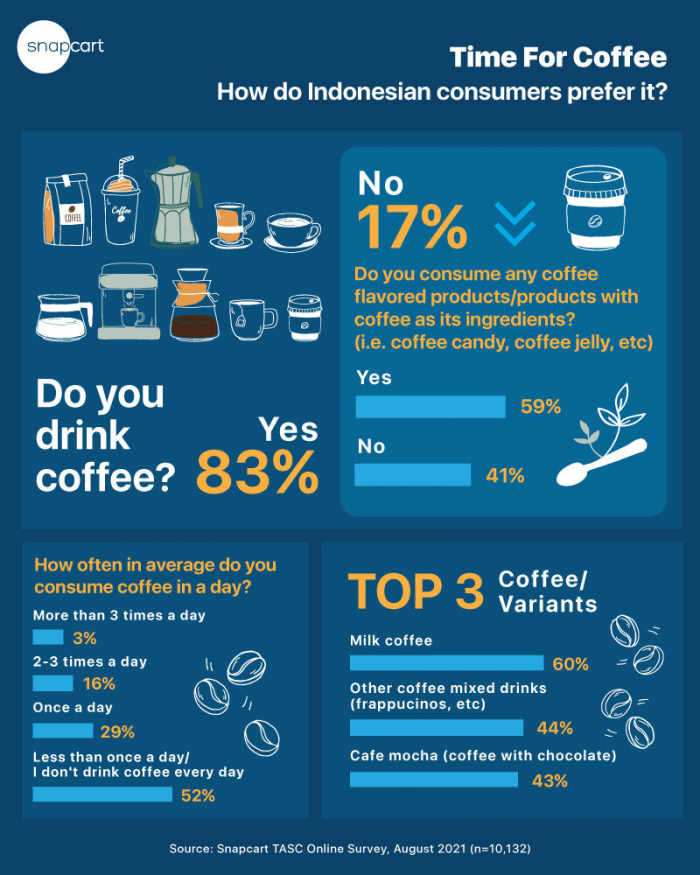 When asked, only 17% claimed that they don't drink coffee. However, 59% of them who said so still claimed to consume any other coffee flavored/based products such as coffee candy. When looking into consumption frequency, however, 52% actually said that they don't drink coffee everyday, despite its popularity. In fact, less than 20% consume it more than once a day.

How about you? How do you get your coffee fix?